The Difference Between Vertical Boiler And Horizontal Boiler
2018-03-13 16:08:34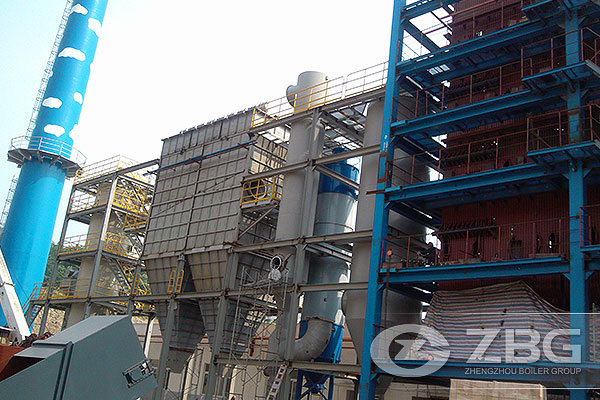 Compared with vertical boilers, many customers are more inclined to horizontal boilers. Why? Most of the reasons are the space of the boiler room. Another reason is the customer misunderstanding, sideways is the horizontal boiler, standing is vertical boiler, such as many customers think that the bulk of fluidized bed boiler is large vertical, but for this kind of boiler, and no vertical or horizontal points.
The characteristic of vertical boiler is that the combustion part adopts a double grate combustor, and the heating and boosting are fast. It can fully burn the unburned gas for two times and eliminate smoke and dust. The upper part of the furnace body bent tube layout area for the convection heat pipe furnace grate, and the lower part of the stove body is arranged in the heat radiation area. The boiler has the advantages of simple structure, reasonable design, convenient operation and maintenance, small occupation area, infrastructure investment, is one of the super small steam heating equipment.
Horizontal boiler features: large water capacity, high thermal efficiency, enough steam and long service life. Equipped with high quality brand burner and booster feed pump, it has enough combustion, timely water supply and low noise. The protection device is complete and the combustion machine can set up the cleaning device after high temperature, and it is safe and reliable. Assembly of multiple protection devices such as high quality safety valve, pressure regulator, low water level and overheating protection to ensure the safe operation of the boiler. The high efficiency and energy saving, the optimization of the furnace body structure, the large heating area, especially the three return boiler have high thermal efficiency, fast gas production and long service life.
Which gas consumption is lower in horizontal and vertical boilers, which is lower in cost investment?
The gas consumption of the boiler is mainly determined by the boiler efficiency. In terms of cost, the choice of vertical boiler or horizontal boiler is mainly based on the installation site. The small and narrow application of the site can choose vertical boiler, spacious site can choose horizontal boiler. In comparison, it mainly depends on the needs of the customers, because the two kinds of boilers are different in scope of use, for example, if they want to heat 100 thousand square meters, then the vertical boiler is not enough. A horizontal industrial boiler must be selected if the heating boiler can not stand up.