Double-drum 6 Ton Coal Fired Boiler Price in India
2016-04-11 17:12:29
Coal is very rich in India and coal fired boilers are widely used in Indian industry. SZL6-1.25-WIII coal-fired steam boiler is a double-drums shop assembled chain grate boiler, rated evaporation 6t/h, rated steam pressure 1.25MPa. The steam temperature is saturated temperature and the fuel is anthricite Class III. The water cooling wall is set in three sides of the furnace and combustion chamber and convection tubes is set behind the after-combustion chamber. At the rear, there are cast iron economizer and air-preheater. The exhaust gas passes the furnace, after-combustion chamber, convection tubes, economizer, air-preheater and goes into the rear flue, and then passes the dust remover, ID fan, chimney and goes into the air.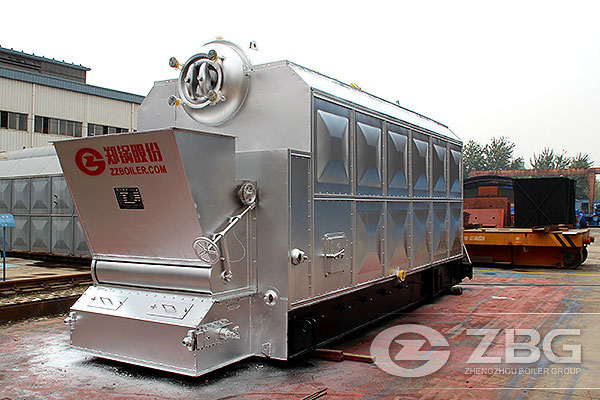 Coal fired 6 ton boilers in India
Rated output: 6t/h
Rated pressure: 1.25Mpa
Rated temperature: 194℃
Feeding water temperature: 105℃
Cold air temperature: 30℃
The 6 ton water tube coal boiler for India leaves the factory in two parts: the upper part includes the boiler proper, upper steel frame and upper furnace wall and the lower part includes coal bucket, chain grate, lower furnace wall and inner ventilating duct. Except the front and back arch and part of the brick walls are installed at site, the remaining parts all leave the factory in shop assembled form. The rear matching economizer, air-preheater and ventilating duct leave the factory together with the boiler.
water tube coal fired boiler price in India
The coal fired boiler price is varying with the many factors, like the capacity, accessories, pressure, temperature, and many other factors, If you want to know the boiler price for sale in India, contact us!
Get An Instant Quotation
For all inquiries, please fill in the form below (* are required) to send us a brief message, and we will get back to you as soon as possible.