Water-fire Tube Coal Fired Boiler Manufacturer and Supplier
2016-04-18 14:07:48
DZL series boiler, single-drum, water-fire tube boiler, is an ideal thermal equipment for the industrial and mining enterprises, school, AAC plant, garment industry, rice mill, food plant, because it has advantages as follows: high automatic level, high thermal efficiency, equipped with dust removal equipment, less pollution of the environment.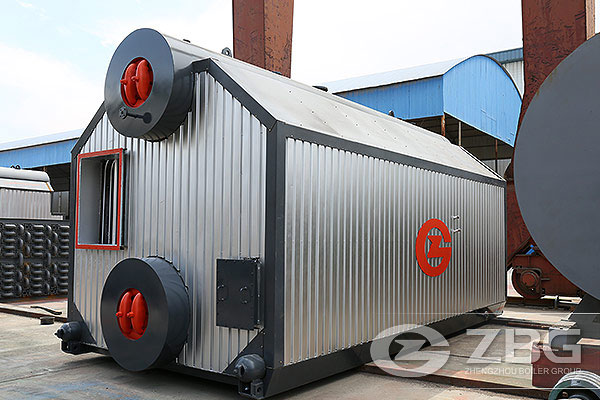 Water-fire tube coal fired boiler advantages:
DZL two wings flue series boiler is small size but output is big. And pressure rises faster with higher thermal efficiency, which is domestic initiative. And the boilers are the national mechanical and electrical energy-saving products with national patent.
1. New furnace structure avoids to produce bulge defects which happens because of direct heating the bottom of the drum.
2. Avoid flue tube plate crack
3. New arch design for inferior coal combustion and coal adaptability
4. Independent adjustable wind chamber under the fire grate, and wind comes from two sides. Ventilated section ratio reaches 100% , and can be adjusted flexibly and air flows evenly.
5. Push-pull type damper ash removal device effectively prevents deformation of the secondary combustion and grate air leakage.
ZG Group has coal fired steam boilers for sale, packaged single-drum steam boiler is 2 ton to 10 ton, and double-drum water tube coal boiler for sale is 4 ton to 35 ton. Welcome to visit our website for more about coal fired boiler price.
Get An Instant Quotation
For all inquiries, please fill in the form below (* are required) to send us a brief message, and we will get back to you as soon as possible.