Best Price for Power Plant 2x1.5 MW or 3x1 MW Coal Fired Steam Boiler
2021-11-29 08:47:04
Dear sir, We are a large group of companies, we need 3MW power plant based on coal for our upcoming commercial building project. we need 2x1.5 MW or 3x1 MW steam boiler with coal based. Please quote your best price C&F Karachi alongwith complete specification and customer list.
Power plant 2x1.5 MW coal-fired steam boilers, according to our engineers' calculations, 1.5MW power generation can match 8-10 tons of coal-fired power plant boilers, that is, to choose 2 sets of 8 tons or 10 tons, the company can choose according to its own conditions. If you will not choose, we have engineers to guide the selection.
The power plant 3x1 MW coal-fired steam boiler, according to our engineers' calculations, is equipped with three 6-ton coal-fired steam boilers. Compared with the three 6-ton coal-fired boiler solutions and the two 10-ton coal-fired boiler solutions, although the tonnage is smaller, a complete set of boiler equipment is added, and the price will naturally be higher.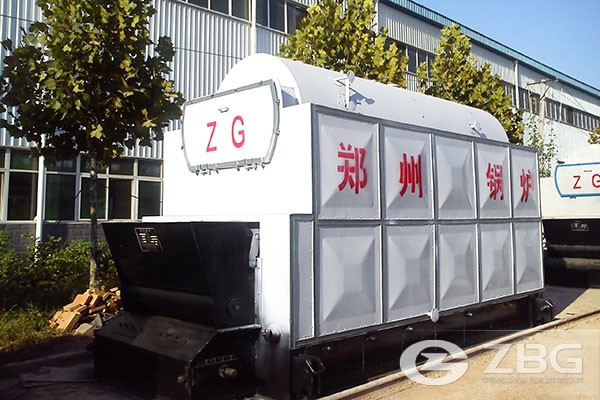 Coal Fired Steam Boiler
6 Ton Coal Fired Steam Boiler In Indonesia
Model: DZL series coal fired boiler
Capacity: 6 ton
Application: steam supply
There are large quantity of coal, oil and other mineral resources in Indionesia. In order to meed the need of production, a company in Jatim, Indonesia purchased one set of 6 ton coal fired steam boiler from our company. The packaged grate coal fired boiler is designed to burn lignite coal and bituminous coal with coal size of 1—40mm, and coal consumption is about 864.72Kg/h.
Principles for the selection of ZBG coal fired steam boilers:
1. Choose a boiler manufacturer with a good reputation and good after-sales service.
2. Depending on the layout and requirements of the boiler, choose a vertical or horizontal boiler.
3. It should be operated automatically, safe and secure, with reliable automatic control and protection devices.
4. The user is required to provide a load curve to verify the output and performance of the selected boiler.
5. Depending on the user's steam supply time requirements, a fast boiler can be selected, and the steam can be supplied in 3-5 minutes.
6. The performance of the boiler should be consistent with the characteristics of the user's heat and steam, with good adaptability. When the user load changes greatly, the sensitivity must be high, the traceability must be fast, and the pressure must be stable.