Auto Type Smoke Tube Packaged Steam Boiler Capacity 10 Ton/hr
2016-08-19 17:26:33
WNS series is a packaged, three-pass smoke tube, with fully wet back boiler, for burning light oil, natural gas, LPG, heavy oil, etc. It can also be customised to meet customer demand. When fitted with a special burner, these boilers are ideal for burning waste gases like biogas from decomposition of organic matter in distilleries, blast furnace gas from the steel manufacturing process and liquid fuels.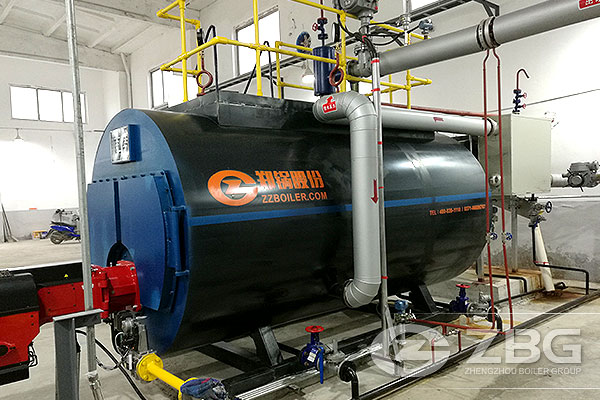 10 Ton/hr Auto Type smoke Tube Packaged Steam Boiler Features
Three-pass smoke tube with fully wet back boiler
Multi-fuel option - light oils/heavy oils/gases
High efficiency of about 88% to 92%
Imported burner with world renowned technology from Oilon, Finland
Large water holding capacity
Corrugated furnaces for boilers above 2 TPH capacity
Optional 3-element control systems for close monitoring of water level, steam flow & feed water flow
Optional PLC based control panels, realizing automatic operating
Smoke Tube Packaged Boiler that we offer is manufactured with extreme precision using latest technology & optimum quality raw material. Our Smoke Tube Packaged Boiler is rigorously examined by our skilled quality controllers on pre-defined parameters of quality in order to offer flawless range at customers' end. We are one of the reputed Manufacturers and Suppliers of Smoke Tube Packaged Boiler from China.
Get An Instant Quotation
For all inquiries, please fill in the form below (* are required) to send us a brief message, and we will get back to you as soon as possible.