ASME Horizontal Firetube Boiler Company China
2016-08-24 17:27:01
ZBG is a reliable preeminent manufacturer in the field of industrial boiler and pressure vessel designing and manufacturing, with ASME, ISO, A-Class Boiler Design and Manufacture License, etc. Recently, 6 sets of ASME horizontal firetube boilers are manufactured as clients' demands.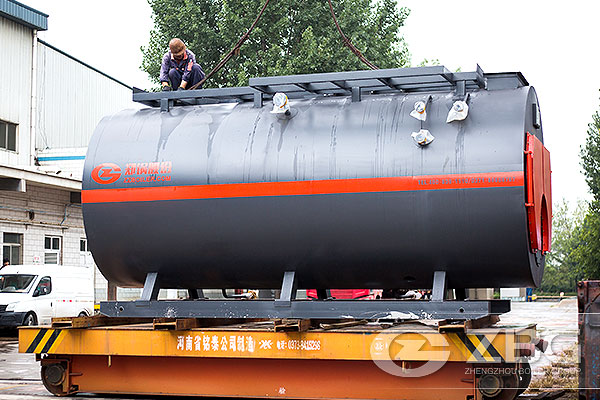 ASME the International Boiler and Pressure Vessel Code establishes rules of safety — relating only to pressure integrity — governing the design, fabrication, and inspection of boilers and pressure vessels, and nuclear power plant components during construction. ASME standard boilers are robust and efficient.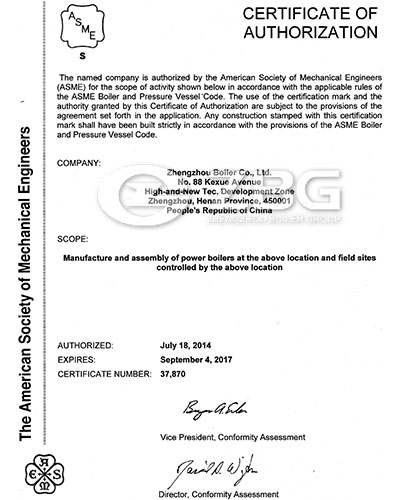 A steam boiler is just one part of a well-designed steam system. Our horizontal firetube boiler is three pass, wet-back Proper delivery of feedwater and collection of condensate are essential to the operation of a steam system. Our auxiliary equipment is used to control the quality, pressure, storage capacity and enthalpy (heat content or temperature) of steam. The quality of the water used in a steam boiler will affect its life. Water treatment equipment will help provide quality feedwater so that corrosion and deposition in the boiler will be minimized.
ZBG is able to manufacture standard or custom boilers to perform these tasks to ASME code or non-code, depending on the requirements in your area or system. ZBG engineers can match equipment to just about any application you may encounter today.
Get An Instant Quotation
For all inquiries, please fill in the form below (* are required) to send us a brief message, and we will get back to you as soon as possible.