How to Reduce Gas Fired Power Plant Boiler Energy Losses
2017-01-04 09:30:21
Many boiler plants are operating at lower efficiency than can be achieved after one or two years service. Here flue gas losses, radiation losses, and blown down losses are main parts of energy losses.
Boiler thermal efficiency% = 100 - (flue gas losses% + radiation losses% + blow down losses% - other losses%)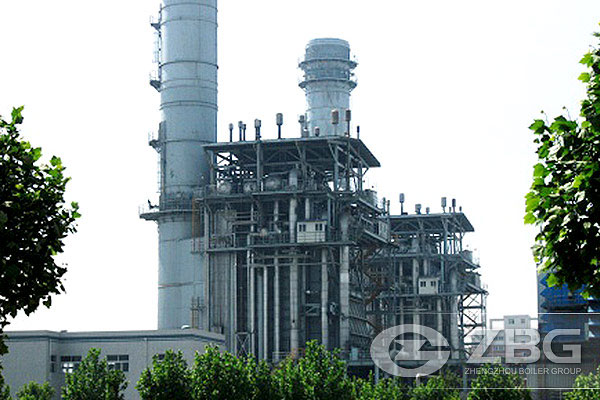 75 Ton Gas Steam Boiler For Power Generation
As boiler users, it is necessary to clean and maintain boiler at regular intervals. Minimum costs are achieved by running boilers at high thermal efficiency. Examining the various heat losses and drawing attention to how they can be minimized, you may save a sum of money.
To achieve a high thermal efficiency and thereby minimize fuel costs, the amount of combustion air should be limited to that necessary to ensure complete combustion of the gas, including a margin of excess air to suit the particular combination of burner and boiler. By doing this, heat losses of boiler can be saved partly.
For example, 20% excess air is required to give 18% flue gas loss. If excess air was reduced to 10%, the percentage of CO₂ in the flue gas at 195℃ would increase from 9.75% to 10.7% and the flue gas losses would be reduced to 17.4%. The boiler efficiency would be improved by 0.6% to 75.6%.
Our advanced engineers can give you more specific analysis for gas fired boiler losses reduction. For further information about industrial boilers, please contact with our consumer service online. Or you can leave us a message.
Get An Instant Quotation
For all inquiries, please fill in the form below (* are required) to send us a brief message, and we will get back to you as soon as possible.