50 Tons Biomass Power Generation Boiler System
2018-02-28 16:23:35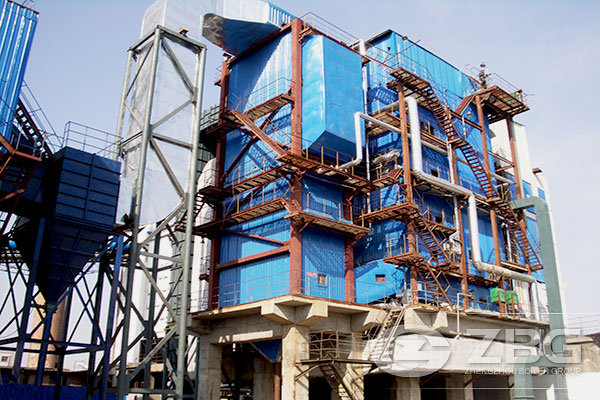 Common types of biomass power generation boiler are: ZG-75/3.82-T, ZG-45/3.82-T, which can burn straw, rice husk, palm empty fruit bunch, bagasse, sunflower shell, coconut shell and so on. But recently, there are also customers who have consulted 50 ton biomass power boiler system, and then, what equipment does the 50 ton biomass power boiler include?
1. Thermal system: including the boiler host system, the steam water system, the water system (desalted water system) and smoke and wind system auxiliaries.
2. The fuel supply system. Mainly for the preparation of coal and coal handling system equipment used: submersible sewage pump, reciprocating or vibration feeder, coal belt conveyor, bucket elevator, vibrating screen, magnetic separator, electronic belt scale, coal bunker, gate hydraulic double pear unloader, electric hoist, monorail trolley and chain hoists etc.
3. Dust removal and dust transportation system, including bag filter, dust transportation equipment and air compression system.
4. The desulfurization and denitrification systems generally adopt wet or dry desulphurization, which require the emission of flue gas to meet the GB13271-2014 "emission standard of air pollutants in the boiler"
5. Slag discharge and slag transportation system
6. Electric and instrument control system
There are two ways to choose ZBG 50 tons biomass power plant boiler, one is biomass circulating fluidized bed boiler, the other is corner tube chain grate boiler, which can fully meet the heating and power generation needs of different enterprises.
More information about 50 ton power generation boiler system, please consult our online customer service or Email zbg@zzboiler.com.