300t/h Coal Power Plant Boiler Turkey
2016-05-04 16:46:27
A chemical plant of Turkey is planning to establish a coal power plant and the purchasing manager requires a quotation of 300t/hr coal fired boiler from our company. As for the coal power plant, CFB boiler or we say circulating fluidized bed boiler is usually installed for providing driving force for generating electricity.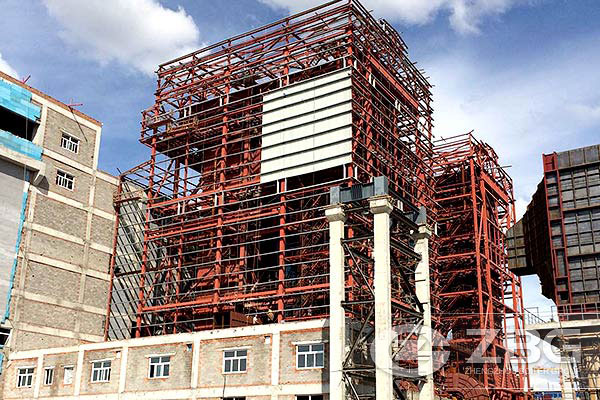 CFB/circulating fluidized bed boiler has wide capacity range from 6 ton to 400 ton, fuels like bituminous, coke coal, anthracite, lignite coal, biomass can be fully cycled burned. Coal fired CFB boiler installed in a power plant can burn good quality coal and low-grade coal fuel as well. In chemical industry, captive power plant is usually built to provide itself large amounts of electricity needs as well as process steam in its production. If you are interested in coal fired CFB boiler, like the Turkey customer consults 300t/hr coal power plant boiler price, please leave us your requirement like capacity, pressure, temperature and application requirement, our manager will send you the CFB boiler price to you within 48 hours in general.
Our company is a boiler manufacturer and supplier for worldwide industries and the research and design of CFB boiler was started since 1992. We have rich experience in the circulating fluidized bed boiler designing, manufacturing and installation. Many success cases of power plant boilers can be seen, like the 280 ton coal fired CFB power plant boiler in Inner Mongolia, 110 ton CFB boiler in India, 80 ton power plant boiler in Malaysia, anyway, we have lots of projects installed in the world, any need, just contact us!
Get An Instant Quotation
For all inquiries, please fill in the form below (* are required) to send us a brief message, and we will get back to you as soon as possible.