Water Tube Boiler For Thermal Power Plant
2016-06-30 17:58:51
Boiler or more specifically steam boiler takes an important part in power plant. Steam boiler is a closed vessel into which water water is heated until the water is converted into steam boiler at required pressure.
A boiler is essentially a closed vessel, inside which water is stored. Fuels (such as coal, gas, biomass, oil, etc.) are burnt in the boiler furnace and hot steam and gas are produced. The steam will be helpful for power plant.
There are mainly two types of boiler --- water tube boiler and fire tube boiler. In fire tube boiler, there are numbers of tubes through which hot gases are passed and water surrounds these tubes. Water tube boiler is reverse of the fire tube boiler. In water tube boiler the water is heated inside tubes and hot gasses surround these tubes.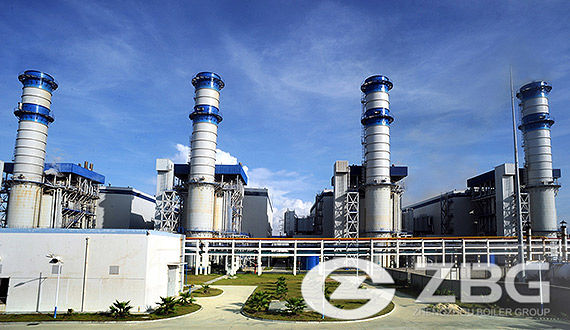 Water tube boiler for thermal power plant
There are many advantages of water tube boiler due to which these types of boiler are essentially used in large thermal power plant.
1) Larger heating surface can be achieved by using more numbers of water tubes.
2) Due to convectional flow, movement of water is much faster than that of fire tube boiler, hence rate of heat transfer is high which results into higher efficiency.
3) Very high pressure steam can be obtained smoothly.
Industrial boiler manufacturer and supplier
Zhengzhou Boiler Co., Ltd. Is a professional boiler manufacturer with more than 70 years experience in the designing, manufacturing, marketing and installing all kinds of industrial boilers, like the coal boilers, gas boilers, oil boilers, biomass boilers, waste heat boilers, steam boilers, hot water boiler, power plant boilers, fire tube boilers, water tube boilers, horizontal boilers, etc. More information and price can contact us for quick response!
Get An Instant Quotation
For all inquiries, please fill in the form below (* are required) to send us a brief message, and we will get back to you as soon as possible.