25MW Combined Heat And Power Boiler
2017-12-26 16:28:06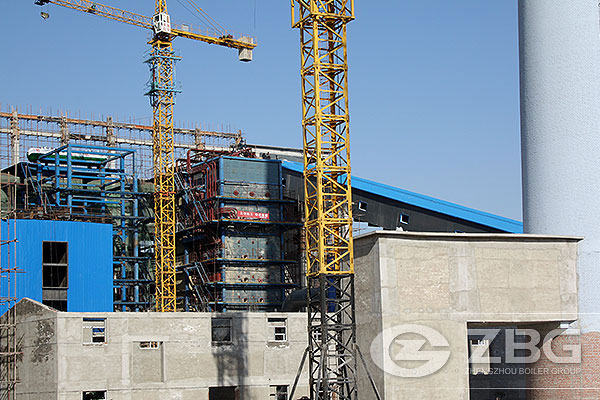 How much capacity is the 25MW cogeneration boiler? Many people are not clear about that, but they still know that there is a general relationship between generating capacity and power generation boiler, which is also summed up in actual projects. If only 25MW power generation, then the corresponding 130t/h power plant boiler. However, if the boiler is combined with heat and power, it means that a part of steam will be used for production and heating needs. The same is 130 tons steam boiler, and the power supply will not reach 25MW. Usually used for large-scale boiler cogeneration project, it will be designed by the Design Institute of power generation and heating steam supply system, determining the power equipment parameters, and then the parameters of boiler are designed by ZBG Technology Research and development center. Cogeneration is impossible for most of the boiler manufacturers, because designing and manufacturing large boilers must be strong in all aspects. And the power generation boiler itself is a particularly complex category, and it is necessary to design R & D talents and top technological strength.
At present, the largest co-generation project of ZBG is Inner Mongolia 280 tons circulating fluidized bed power generation boiler. ZBG 116MW CFB boiler(thermal efficiency 91.98%) was listed as the NO.1 in "Energy Efficient Boilers Promotion Directory" published by NDRC, because of its superior performance and efficiency, it has become a model for energy saving of industrial boilers.
More information about 25 MW combined heat and power plant boiler, please consult our customer online service.
Get An Instant Quotation
For all inquiries, please fill in the form below (* are required) to send us a brief message, and we will get back to you as soon as possible.