Biomass Fired Fluidized Bed Combustion Boiler Details
2017-12-13 16:36:13
Biomass combustion technologies burn a variety of biomass fuels, including wood, crop remnants, wood pulp and chips, and municipal solid waste. These materials are difficult to burn efficiently in conventional furnaces because of several inherent properties, including overall low heating value, low fixed carbon, and higher moisture content.
A boiler is a better choice for burning biomass because it transfers the heat of combustion into steam. It is also a cleaner reaction when it comes to agricultural waste—in conventional combustion systems potassium and sodium compounds contained in plant matter react with other elements during combustion, creating slag deposits; this is not generally a problem for biomass boilers.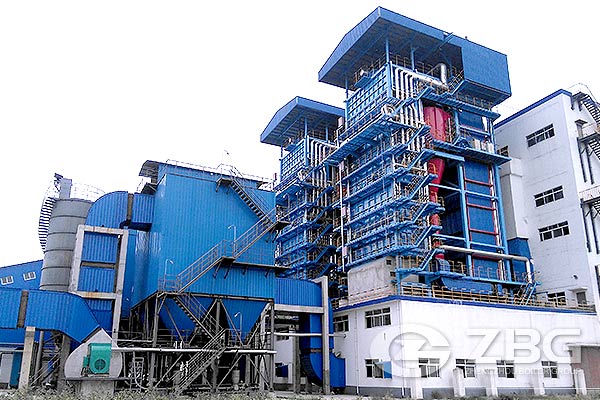 Efficiency of the Combustion Process
There are the most common type of fluidized bed combustion boilers for biomass fuel, which is burned within a hot bed of inert particles, typically sand. The fuel-particle mix is suspended by an upward flow of combustion air within the bed. As velocities increase the gas/solid mix exhibits fluid-like properties.
Boiler engineers can choose between two main types of fluidized-bed boilers—bubbling fluidized bed (BFB) and circulating fluidized bed (CFB).
In a (CFB )unit the velocity is greater and hot particles are circulated through the entire range of the boiler combustion zone. The fuel is in contact with the particles and effective mixing and combustion allows good efficiency and low emissions. Typically 97% to 99% of all burnable carbon in the fuel stream is combusted, even hard-to-burn materials. Boiler thermal efficiencies can be as high as 87% or more. CFB technology provides fuel flexibility in that it can burn wood and high Btu fuels, and burn lower moisture fuels, such as clean urban waste wood.
Get An Instant Quotation
For all inquiries, please fill in the form below (* are required) to send us a brief message, and we will get back to you as soon as possible.