How Can CFB Boiler Be More Energy-efficient
2018-01-18 10:08:28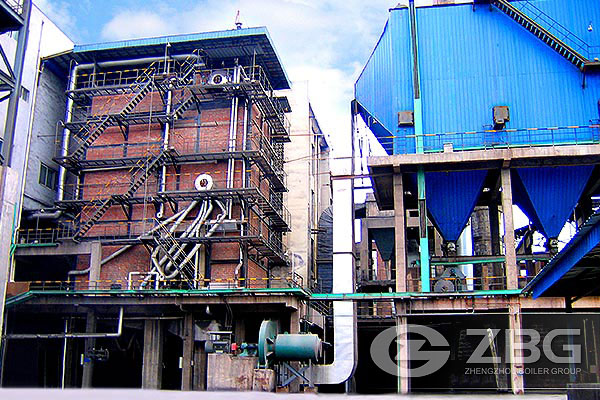 The circulating fluidized bed boiler starts from the cold state to the grid connected power generation. It takes 8-10 hours or even longer, and consumes a lot of coal, water, oil and electricity. Therefore, effective energy saving measures should be taken during the ignition starting process, so as to achieve the purpose of energy saving and consumption reduction.
1. Selection of the material layer thickness
The ignition of CFB boiler must have a certain material layer thickness. It is mainly that part of the bed material will be taken out of the furnace during the ignition process, resulting in the low bed level, easy to cause blow up and partial high temperature slagging, longer start-up time and higher power consumption. The high bed layer will result in the increase of heat required for the heating bed and the increase of the amount of wind required for fluidization, which causes the heating time to prolong the waste fuel.
2. Selection of primary ignition volume
During the start-up process, the primary air volume control is used to control the micro fluidization state in the furnace (the minimum fluidization air volume of the normal operation is about 1.3 times), which reduces the heat loss and reduces the primary fan power consumption. In any case, the primary air volume can not be lower than the critical flow rate.
3. Lgnition process
During the ignition process, the primary air volume control and the critical fluidization air volume are determined at normal temperature. The critical fluidizing air volume at high temperature is much smaller than the critical fluidized air volume at room temperature. With the increase of bed temperature, the amount of fluidization air should be reduced appropriately, and the heat loss from air can be reduced. In general, the bed temperature is about 400℃, and it is better to reduce the air volume of about 20% times in order to increase the bed temperature and reduce the oil consumption.
4. Determine the combustion temperature of coal
Coal casting temperature is the key parameter, too low combustion instability, resulting in slagging and excessive oil consumption. Therefore, coal temperature should be determined according to the coal quality. Generally, the coal with high calorific value and less moisture on the sides of the empty coal bunker of the boiler should be set up before the boiler starts, so as to reduce the allowable temperature of the coal, shorten the start-up time and reduce the fuel consumption.
5. Optimize the starting mode to reduce the loss of steam and the power consumption of the fan
(1) If the single side fan and the primary wind function can meet the output, we can adopt single side fan for starting.
(2) The boiler with long standby time will be flushed before start-up, shorten the time of discharge after start-up, and reduce the loss of steam and heat.