20 Ton Chain Grate Industrial Boiler
2018-04-02 15:54:01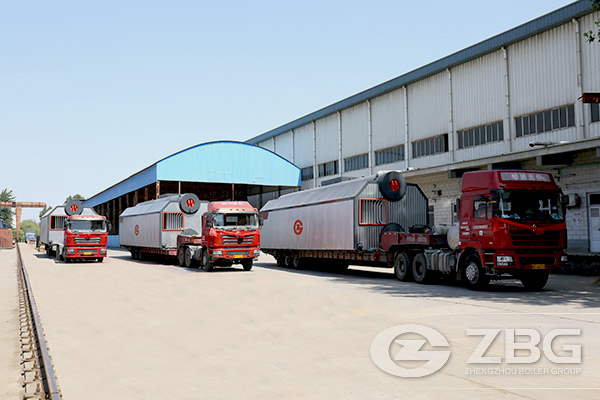 Chain grate boiler,as one kind of industrial boiler, increase the combustion efficiency greatly. The fuel of the chain grate boiler is very wide, including coal, bituminous coal, anthracite coal, rice husk, wood pellet, biomass co-firing, bagasse and so on.
About 20 ton chain grate industrial boiler, We mainly recommend SZL chain grate boiler and DHL corner tube chain grate boiler to our customers.
SZL series chain grate steam boiler, developed independently by our company that blends the advantages of field assemble boiler arch, is a new type water tube assembled steam boiler. Large chain grate boiler combustion system, membrane water wall and water cooling arch are introduced in the boiler, it has strong overload ability and fuel flexibility, ASME standards, and long service life, anyway, it is a good choice for central heating and industrial productions.
DHL series corner tube chain grate boiler adopts GEF program's technology. Based on the domestic and foreign technical research, according to the technical development characteristics and market demand of chain grate, we carried out independent innovative design so as to produce the high-capacity energy-saving chain grate boilers with advantages of reliable water cycling, efficient burning and low pollution.
ZBG chain grate boilers contain SZL chain grate boiler, DHL corner tube chain grate boiler, DZL chain grate boiler, SHL chain grate boiler, SHW reciprocating grate boiler.
More information 20 ton chain grate industrial boiler, please consult our online customer service.