10TPH / WP 150PSI Coal fired Boiler India
2016-07-20 16:54:04
SZL series water-cooling arch and membrane water-cooling wall shop-assemble boiler is a new type water tubes shop-assemble boiler which is developed by our company independently based on the features of field assemble boiler arch. For the first time in the country, the technology of water-cooling arch and membrane water-cooling are smartly used in this series; actually that technology was only used in large-scaled chain grate boiler combustion systems before, and the technology indexes are of leading level in China and even in the world. It has the features of wide range of over load adjusting, can be adjusted to many kinds of coal, thus it is awarded the best design of this kind of boilers.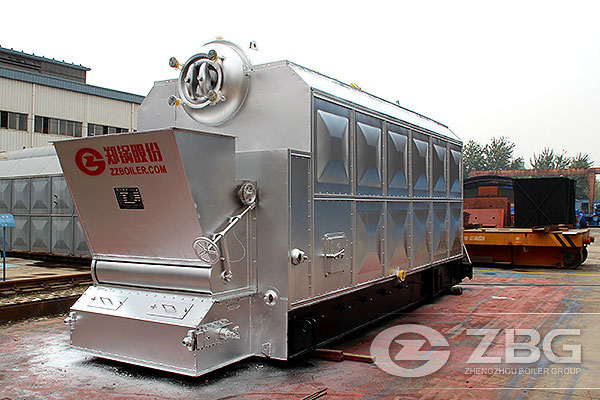 Coal fired chain grate boiler work principle:
Coal is fed onto one end of a moving steel grate. As grate moves along the length of the furnace, the coal burns before dropping off at the end as ash. Some degree of skill is required, particularly when setting up the grate, air dampers and baffles, to ensure clean combustion leaving the minimum of unburnt carbon in the ash.
The coal-feed hopper runs along the entire coal-feed end of the furnace. A coal gate is used to control the rate at which coal is fed into the furnace by controlling the thickness of the fuel bed. Coal must be uniform in size as large lumps will not burn out completely by the time they reach the end of the grate.
Get An Instant Quotation
For all inquiries, please fill in the form below (* are required) to send us a brief message, and we will get back to you as soon as possible.