Why a Steam Boiler is Needed in AAC Plant
2016-03-09 10:09:42
Large amounts of steam are necessary for the production of AAC block plant. In a autoclaved aerated concrete (AAC)production line, the building material AAC blocks are made, but in the process, expect for autoclave, steam boiler is also needed.
Why steam boiler is needed in AAC plant
The raw materials for making AAC blocks like sand, lime, water, etc. are mixed and pressed to relatively loose stone compounds. We remember that from making mud pies in the sandbox. Subsequently, the blocks are transported to a huge pressure vessel (autoclave) which is then closed and steam is injected. We all know that autoclave can improve the blocks strength and comprehensiveness quality by steam-curing, well, the steam is generated by steam boilers.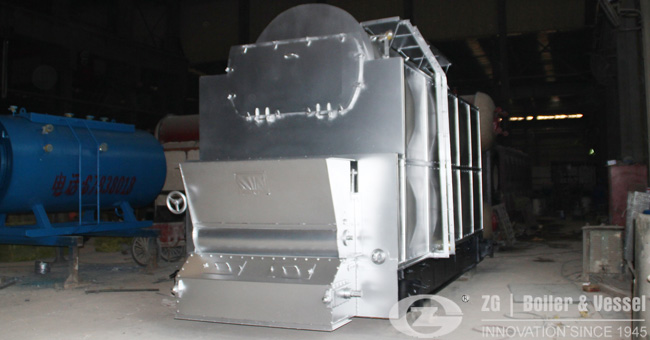 4 ton coal fired steam boiler for AAC plant
Steam boilers for AAC plants
AAC plants have different dimensions, our steam boiler is recommended based on plant's capacity per year. For example, AAC block plant with capacity 100000 cum per year, needs 4 sets of Φ2.68×31m autoclaves and 4t/h steam boiler. Clients can inform us their production scale and requirement, we have coal fired steam boiler, gas oil steam boiler, biomass steam boiler, etc industrial steam boilers to meet the production line.
Get An Instant Quotation
For all inquiries, please fill in the form below (* are required) to send us a brief message, and we will get back to you as soon as possible.