What Determine CFB Power Boiler Price
2016-03-09 10:06:53
Clients care about the price most when they decide to purchase a new product. Someone has consulted us about the CFB power plant boiler price, but we need to know more about the configuration you require to offer you the boiler price.
Boiler configuration, i.e. the integral boiler components, different types of boiler configuration is not the same. In general, the configuration of circulating fluidized bed boiler includes boiler body, boiler auxiliary equipment, safety valves and so on. To a large extend, the boiler configuration determines its final price.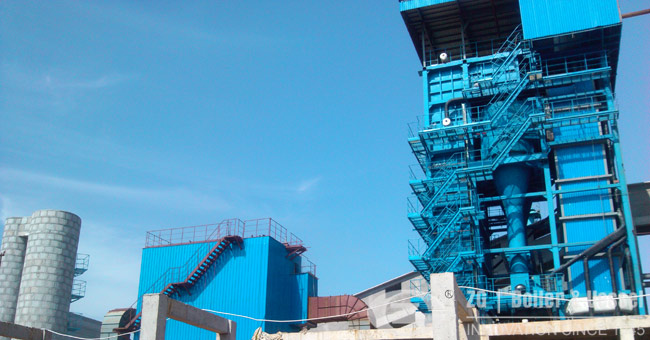 35 ton CFB power plant boiler site
Let's take a 35 ton CFB power plant boiler for instance, we have single-drum and double-drum types; Depending on the location of the cyclone, the circulating fluidized bed can be divided into high-speed external and low-speed internal CFB boiler. Of course, the price is different. We can manufacture a 35 ton circulating fluidized bed boiler as clients need, also configure different equipment as required. The auxiliary equipment contain coal-feeding device, economizer, blower, fan, chimney, de-dusting device, etc.
Expect for the boiler configuration, the transportation is also a factor affecting the power plant boiler cost. We can offer the freight price based on project site or customer can appoint the port.
Our company is a leader in China boiler manufacturing field. The CFB boiler is usually used in thermal power plant or all lines of industries. A CFB boiler has the advantage of burning bad quality coal fuels over other industry boilers. We can make out the specific boiler configuration as customer demanded.
Get An Instant Quotation
For all inquiries, please fill in the form below (* are required) to send us a brief message, and we will get back to you as soon as possible.