Waste Heat Boiler in NFC Kazakhstan Petroleum Coke Calcined Project
2015-10-06 15:09:14
It was the 112th day that Engineer Liu from Zhengzhou Boiler Co., Ltd. worked in Kazakhstan, also, on this day NFC Kazakhstan Petroleum Coke Calcined Project Waste Heat Boiler Installation processed its last debugging.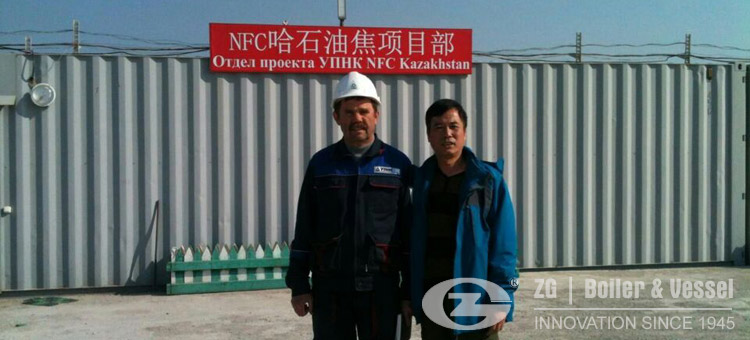 Though more than three months installation and debugging, the 35 ton carbon rotary waste heat recovery boiler project for the largest scale petroleum coke calcined plant in Kazakhstan is successfully finished, which will do contribution to the country's energy saving and environment friendly.
Petroleum Coke Calcined Plant---the National Key Project in Kazakhstan is totally designed by a China's company. After carbon kiln flue gas entering into boiler, steam will be generated, and the plant mainly utilize the steam for power generation. The project main equipment is composed by 2.45MP, 35T*2 medium-pressure boilers and 4kw*4 generators.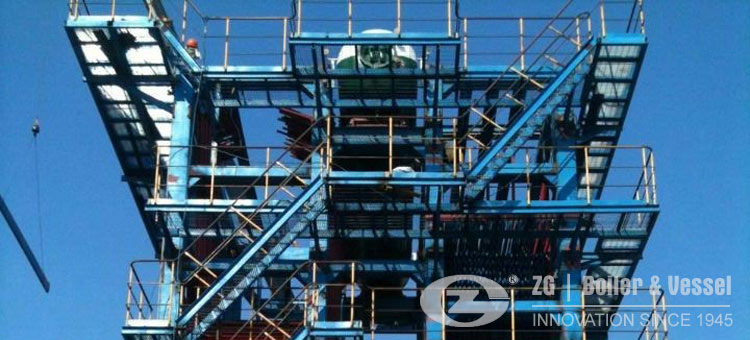 During the installation project, Engineer Liu said they met some difficulties, but they finally came up with solutions. NFC Kazakhstan Petroleum Coke Calcined Project realizes low emission, low pollution and raw material recycle utilization, what's more, the de-dusting rate is up to 99%, and desulfuration rate is up to 95%. The Kazakhstan company is very satisfied with our product and after-sale service. They say that they hope to cooperate with ZG Boiler in the future.
Get An Instant Quotation
For all inquiries, please fill in the form below (* are required) to send us a brief message, and we will get back to you as soon as possible.