What Are The Advantages of CFB Steam Boiler
2015-07-21 16:51:29
As pollution in the world is getting more serious, clean combustion technology is very crucial and the circulating fluidized bed as a relatively new technology with the ability to achieve lower emission becomes a more than important technology. Circulating Fluidized Bed Steam Boilers of overwhelming advantages are taking up important roles in cement plant, power plant, paper mill, chemical industry, textile industry, etc.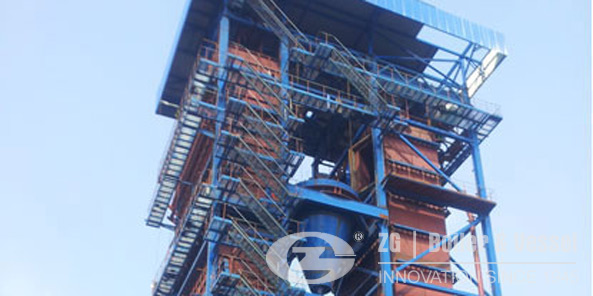 Advantages of CFB steam boiler
CFB boiler usually has high thermal efficiency ranging from 97.5% to 99.5%. With CFB, solid fuels (coal, biomass) are circulated all the way to the top of the combustor, into the cyclone return system, then back to the fluidized bed combustion chamber. This makes fuels burn fully and generate massive heat to the high thermal efficiency.
A key advantage of CFB boiler is high environmental performance. Low NOx, SOx emission. The pollution control is built right into the combustion process. By adding low-cost limestone into the CFB, SOx is captured and removed right at the point where it is formed as the fuel burns. And by injecting ammonia into the CFB, NOx can be further reduced by half.
The most important advantage of the CFB steam boiler is its flexibility of firing a wide range of coal from 9500 to 25000 kJ/kg. It can also burn a limitless number of other types of solid fuels, separately or mixed with coal, including low quality coal, lignite coal, coal blends, bagasse in sugar plants, bark in pulp and paper mills, coal washery rejects in mines, and other biomass products. We can offer coal fired CFB boiler and biomass fired CFB boiler based on our client's need.
CFB boiler supplier
We are a boiler supplier offering CFB steam boiler, CFB hot water boiler, CFB power plant boiler. According to client's requirement, we can manufacture the proper equipment with good quality as well as competitive price. Any need, just feel free to contact us!