Soot Blower System for Pulp and Paper Boiler
2015-10-15 15:11:33
Pulp and paper industry is one of the world's largest industrial sectors. Most paper plants meet its heat and power needs by thermal power boilers and waste heat recovery boilers. For paper & pulp industry boiler, the soot blower system is essential for boiler tube cleaning and heat absorption improvement.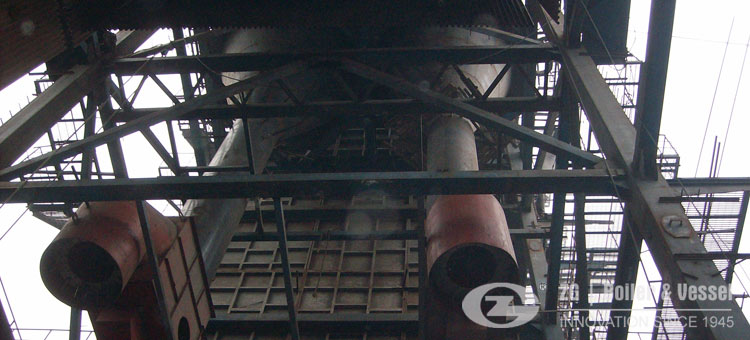 Indian paper industry power plant boiler
In some countries, like India, the paper and pulp industry is a pillar one that plays an important role in their economy. It is said, there were over 600 paper mills in operation and a a 7.8% projected annual growth, and an estimated nationwide paper demand of 10.5 million tonnes in the year of 2010 in India. To meet the large heat and power needs, they usually choose CFB power plant boilers and WHRB. Our 110 ton CFB power plant CFB boiler has been erected in India Paper mill for power generation in 2013.
Soot blower system for pulp and paper boiler
We know, ineffective removal of ash deposits from boiler tubes have in many occasions lead to boiler in‐efficiency, capacity reductions,many occasions lead to boiler in efficiency, capacity reductions,tube overheating failures, and unscheduled shut downs. Soot blowing, especially a sonic soot blowing is a low investment, cost effective way of cleaning the boiler tubes and restore equilibrium conditions to improve heat absorption and facilitate energy management.
For more boiler knowledge or boiler selection, to visit http://www.zbgboiler.com or you may e-mail to zbg@zzboiler.com for boiler price/quotation!
Get An Instant Quotation
For all inquiries, please fill in the form below (* are required) to send us a brief message, and we will get back to you as soon as possible.