Industrial Watertube Boiler Advantages
2016-03-09 10:43:23
As I have mentioned in last article small capacity firetube boiler advantages, both water tube boiler and fire tube boiler have their own advantages, and we have analyzed firetube boiler advantages, then in this article, I will go on discussing industrial water tube boiler advantages.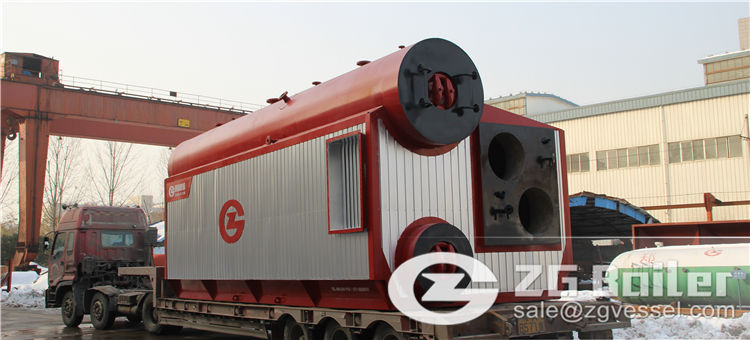 20 ton gas fired water tube boiler for paper plant
What is water tube boiler?
In a water tube boiler, water travels through tubes which are surrounded by the by-products of combustion, or flue gas.
Watertube boiler types and selection
There are many types of water tube boilers for clients to choose. For example, we manufacture gas water tube boiler, oil water tube boiler, coal water tube boiler, biomass water tube boiler, waste heat recovery water tube boiler, circulating fluidized bed water tube boiler. And you can choose a water tube steam boiler, water tube hot water boiler and water tube power plant boiler based on your actual needs.
Watertube boiler advantages
Compared to firetube boilers, the watertube boilers are safer by design and generally can operate many years longer than that of fire tube boilers. Watertube boilers are available in larger capacities and recover faster than firetube boilers. Watertube boilers can also handle higher pressures, and have the ability to reach very high temperatures with the use of superheaters.
Water tube boiler applications
Water tube boilers almost appear in every industry, no matter steam process industries, hot water applications or utility/power plant. They are very popular boiler types, recently we have two sets of gas fired water tube boilers installed: one is 25 ton gas fired hot water boiler for oilfield heating, the other is 20 ton gas fired steam boiler for paper plant.
If you want to know more about water tube boiler information or boiler price, please contact zbg@zzboiler.com or call 86-371-86062323 !