Industrial Boiler for Food Processing
2015-10-15 15:26:51
Steam is an essential service in many parts of the food industry, primarily as a source of heat for food processing or equipment decontamination. The hygienic quality of the steam, particularly if it comes into direct contact with food product, is critical. Therefore, an excellent steam boiler for food processing is of vital importance, which can generate qualified steam during food production.
Types of food processing boilers

With seventy years of experience in the boiler field, ZBG Boiler has the confidence to provide appropriate boilers, to maximize the lifespan of your boiler system and lower your project cost. We specialize in modernizing the food industry steam boiler systems to meet your changing needs.
The steam boiler for food plant can choose biomass fuel, coal fuel, gas and oil, or even waste heat. It depends on what boiler you want or what boiler is proper. For example, India has rich and cheap coal fuel, so the factories there prefer a coal firing steam boiler; there are various biomass resources in Philippines, Thailand, that's why biomass steam boilers are selling well there. If it is in Iraq, oil fired boiler is a good choice. Just as we have said, we can provide the very boiler product for your good.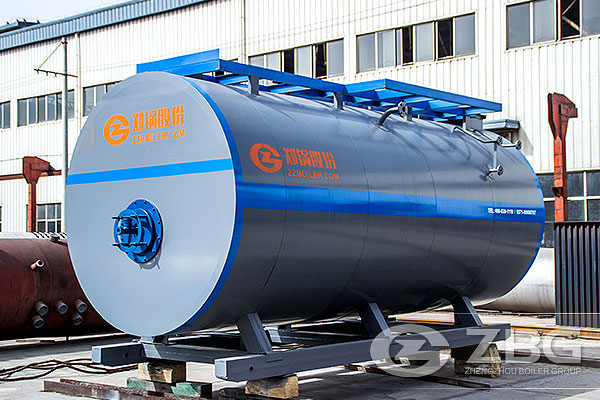 3 Ton Gas Fired Boiler in Seafood Products Factory to Indonesia
Food processing industrial boiler manufacturer and supplier
ZG Boiler has rich experience in food plant boiler selection, design, manufacture, installation and maintenance. In 2014, we had a 3 ton gas oil steam boiler exported to Indonesia for seafood processing, and a 10 ton coal fired steam boiler exported to Vietnam for starch factory. Contact us or call 86-371-86062323 to get a new high efficient food industry boiler price!
Get An Instant Quotation
For all inquiries, please fill in the form below (* are required) to send us a brief message, and we will get back to you as soon as possible.