How To Deal With Natural Gas Fired Boiler Fuel Leakage
2016-03-09 09:52:20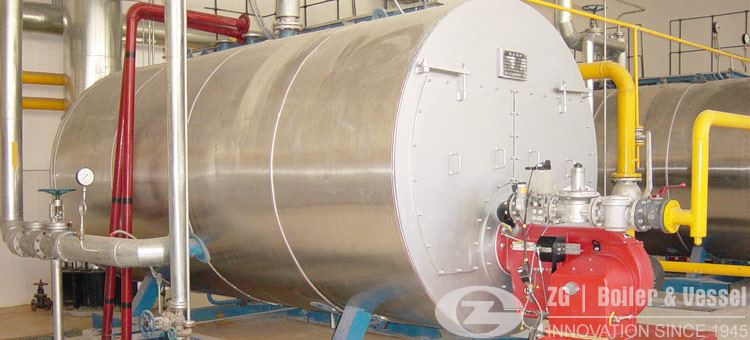 Natural gas leakage might occur in the gas pipeline, valves, accessories, etc. between regulator station and gas fired boiler. Once the gas leakage encounters fire, static electricity, lightning or improper operation will cause explosion, fire, if in a confined space staffs may feel hypoxia, choking or even death. So it is necessary to know how to deal with natural gas fired boiler leakage.
Natural gas boiler fuel leakage causes
Natural gas leak causes are illegal operations; indoor gas line pipe corrosion; burner fuel ratio imbalance; boiler wall insulation cracking; control, regulation, measuring and other parts aging, loose joints and so on. All these may cause the boiler natural gas leakage and bring dangers, and measures should be timely taken to solve the problems.
Troubleshooting to natural gas boiler leakage
1. Indoor gas pipeline leakage: Emergency shutdown, immediately cut off the main gas valve in the boiler room.
2. Boiler body leakage: Press the emergency stop button, emergency shutdown; close the main valve of the gas boiler, cut off the gas source.
3. Burner leakage: Emergency shutdown, cut off the valve of the boiler, ask technical personnel to service.
4. Boiler control, regulation, measuring and other parts joints leakage: Emergency shutdown, cut off the main valve of the boiler, report to the company's safety and production sector, organize technical personnel to replace the control, regulation and measurement components, and reseal leaking joints.
Reliable natural gas boiler manufacturer and supplier
When choosing a gas fired boiler, users should look for reliable boiler manufacturers, which can provide good performance boilers and technical after-sale service including installation, maintenance.
Get An Instant Quotation
For all inquiries, please fill in the form below (* are required) to send us a brief message, and we will get back to you as soon as possible.