Coal Quality Importance in 7MW Hot Water Boiler
2016-03-09 09:38:17
Coal fired hot water boiler is a widely used boiler type in heating, hot water, thermal power plant. The coal quality is very important that related to the hot water boiler operation and combustion efficiency.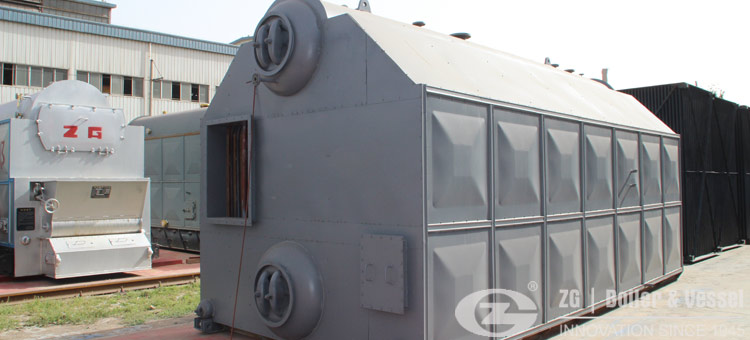 Coal quality importance in 7MW hot water boiler
1.When the coal quality used in 7MW hot water boiler is poor, it is hard for the boiler ignition, operation and adjusting. The coal fired hot water boiler is likely to flame-out, this deadly effects the outlet boiler temperature. What's more, the boiler furnace might coke easily, convection tubes, economizer, air preheater and other heating surface damage and are easy to fouling, the air resistance increase, affecting the heating boiler efficiency.
2.If the coal quality has much sulfur content, it is easy to cause high temperature corrosion in water cooled membrane, and low temperature corrosion in the end part of flue gas pipe, economizer, air preheater. No matter the high temperature corrosion or low temperature corrosion may cause boiler tube explosion and affect boiler safe operation.
Hot water boiler supplier
ZG Boiler is a manufacturer, supplier and exporter of hot water boilers. We can provide coal fired hot water boiler, gas oil fired hot water boiler, CFB hot water boiler, biomass hot water boiler, we supply 0.7MW-116MW hot water boiler designing, manufacturing, marketing, installation, maintenance, for the boiler price, specification please feel free to consult or email to zbg@zzboiler.com.
Get An Instant Quotation
For all inquiries, please fill in the form below (* are required) to send us a brief message, and we will get back to you as soon as possible.