Boiler burner inspection and operation
2016-02-29 17:25:41
Boiler burner is a very important functional component. It supplies the heat input by burning fossil fuel and it is often adjustable for different fuel compositions, such as natural gas, light oil, diesel oil, LPG, or dual-fuel firing. A good burner is able to achieve very low emissions. ZG Group equips gas and oil fired boiler with imported famous brand burner like Baltur, Rillo. Our natural gas fired hot water boiler with excellent burner has realized Nitrous Oxide (NOx) emission reduction, supplying clean and green heating for various fields.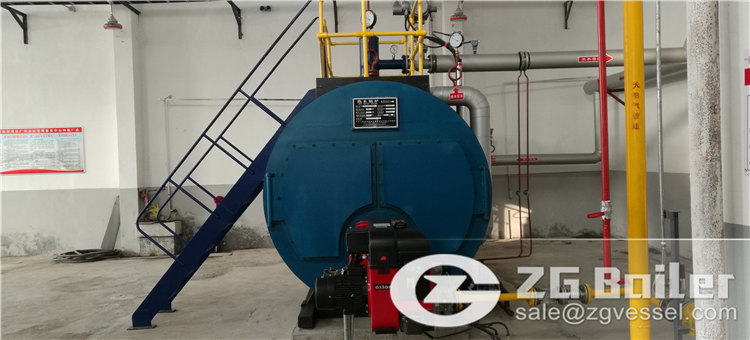 1.5 ton/hr gas fired hot water boiler in boiler room
Here to know some knowledge about boiler burners inspection and operation.
Before making any attempt to start a burner-boiler unit, the manufacturer's instruction manual should be read thoroughly in order to get a good understanding of how the burner operates. The operator should be familiar with the various parts of the burner and understand their function and operation.
To describe all of the different types of fuel burning equipment is beyond the scope or intent of the guide. The guide covers points that can, with slight variations, be applicable to many types of equipment. The burner should be checked over thoroughly to ascertain all parts are in proper operating condition. Some of the points to check are:
1. Fuel lines: All of the fuel connections, valves, etc., should be inspected thoroughly. Make sure all the joints are tight, pressure gauges and thermometers are in place and tight, and valves are operative. Fuel lines should be checked for leakage.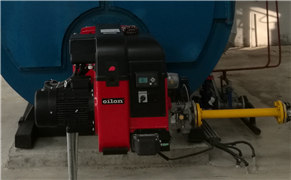 2. Check all of the burner linkage for tightness and wear at connecting points. If possible to do so, check linkage for travel and proper movement.
3. The electrical wiring should be checked very carefully. Make sure all connections are tight. Check all the terminal strip connections. Sometimes the vibration from shipping or operation will loosen them. Plug-in controls, relays, timers, switches, etc., should all be checked to ensure the wires are tight. Check rotation of fan, pumps, and air compressor motors, etc.
All of the various interlocks, limits and safety controls should be checked to ensure that they are operational and set at the proper safe set point. An actual operating test of the controls cannot be made until the burner is in operation. If you have any problems in boiler type selection and price, please contact us by emailing to zbg@zzboiler.com or call 86-371-86062323 !