ZBG WNS1.4MW Gas Fired Boiler Was Praised in Russia
2019-04-10 11:19:48
The two sets of WNS gas fired boilers previously purchased by Russian guests are currently located in Kaliningrad and are mainly used for vegetable greenhouse heating. It is so cold in Russia's winter so that the vegetables in the greenhouse need to ensure the temperature. WNS series gas fired boiler solve the problems of heating the greenhouse because of the advantages such as sufficient burning, large enough heat exchange surface, low energy consumption and less pollution. Our products are praised by customers when they were used.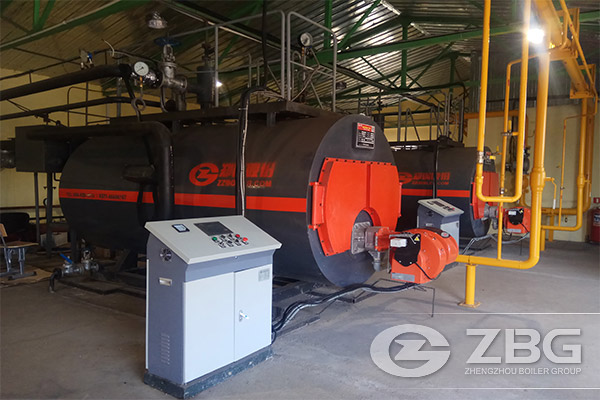 Greenhouse heating is a special kind in the heating field. Because in many cases, it just requires small boilers and generally not possible to use the industrial gas fired boiler of ZBG when the greenhouse area is not large enough. the two sets of 1.4MW natural gas hot water heating boilers ( a total of 4 tons of hot water boilers) purchased by Russian customers can theoretically meet 40,000 square meters of heating. Although it is extremely cold in Russia, the low-nitrogen gas fired boiler of ZBG still achieved a strong output from 28000 to 32000 square meters. The vegetables in the guest's large greenhouse are cucumbers in Soilless culture type, while the small greenhouse are soil culture cucumbers.

The company's products are widespread exported to more than thirty countries and regions, such as the United States, Russia, South Korea, Costa Rica, Vietnam, Indonesia, Sri Lanka, etc., and the international market shares are increasing year by year. In recent years, with the continuous extending of the company's international influence, ZBG has attracted the visits of many foreign investors and dealers, which lays a good foundation for its better achieving "going out" and "bring in". ZBG has always highly valued win-win cooperation with customers, and focused on technology developing trend of boiler industry. With the excellent product performance and the product concept of "excellent, energy-saving, clean, high efficiency", we keep on providing our clients around the world with more valuable products, seek development with customers and win the future together.
Get An Instant Quotation
For all inquiries, please fill in the form below (* are required) to send us a brief message, and we will get back to you as soon as possible.