Tightness Test of Circulating Fluidized Bed Boilers
2021-07-14 14:36:25
Circulating fluidized bed furnace type has stricter requirements on sealing performance than other types of boilers. The sealing of the boiler directly affects the separation efficiency of the separator, thereby disturbing the flow balance of particles in the furnace and affecting normal operation.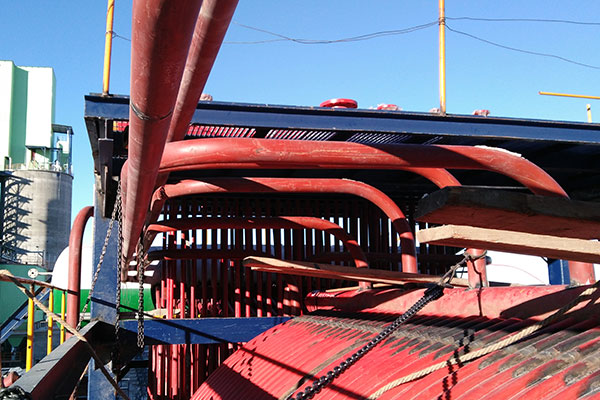 The air tightness test of circulating fluidized bed boiler should generally be carried out after the test operation of the fan is completed, the air duct damper, and flue gas baffle is installed and debugged, and the boiler is kept warm. Check the air duct, furnace, around the separator, tail furnace wall, superheater, whether the air preheater and economizer are leaking through the wall pipe.
The airtightness test of circulating fluidized bed boilers generally adopts dry talcum powder, soapy water or flame inspection. During the inspection, special attention should be paid to the manhole door, furnace roof, and around the separator. If the latter two methods are used for inspection, the blower must maintain the furnace pressure until the inspection is completed. The defects found in the inspection process should be recorded in detail and dealt with after the test is completed, until the defects disappear completely.
Before operating the circulating fluidized bed boiler, all the problems found in the tightness test must be handled. If there is a leak, the boiler must not be put into use. Otherwise, it will have a great negative impact on the efficiency and life of the boiler, and the environmental sanitation of the boiler room.
Want to know more about circulating fluidized bed boiler? Welcome to consult online customer service, or directly call +86 177 1999 3430, ZBG Boiler Group will serve you wholeheartedly!
Get An Instant Quotation
For all inquiries, please fill in the form below (* are required) to send us a brief message, and we will get back to you as soon as possible.