Preventive Measures for Industrial Boiler Fouling
2021-08-03 15:08:11
To prevent the industrial boiler from accumulating scale, the boiler water should be softened to improve the water quality.
Firstly, the boiler must be equipped with feedwater treatment equipment to ensure that the boiler feedwater meets the requirements of water quality indicators.
Secondly, for devices that use the ion exchange method to produce soft water, it is necessary to conduct regular water quality inspections according to time sequence, switch and regenerate resin towers according to time sequence, and check the regeneration effect. Never extend the operating cycle. In addition, because the resin is broken, oxidized, lost, and aging, the resin should be replenished regularly.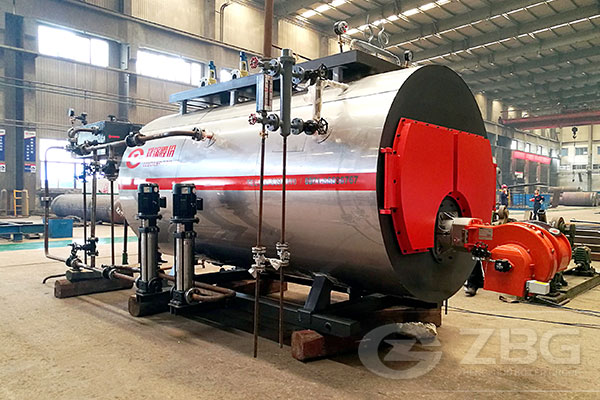 Thirdly, during the operation of the boiler, the boiler must be properly discharged.
Fourthly, during the shutdown period, regular thickness measurement of the heating elements and scale layers in the boiler should be carried out, and the scale formed should be cleaned in time to ensure the safe and efficient operation of the boiler.
The treatment should be carried out scientifically and strictly in accordance with the steps to reduce the harm caused by scale and ash to the boiler, environmental pollution, and save energy.
Want to know more details about industrial boilers? Welcome to consult online customer service, or directly call +86 177 1999 3430, ZBG Boiler Group will serve you wholeheartedly!