Main Features of SZL Steam Boilers
2021-08-17 11:50:29
The SZL coal-fired steam boiler is a very popular model among coal-fired boilers. This boiler is a double-drum vertical water-tube chain grate boiler with a smoke emission concentration of 50mg/Nm3, which fully complies with the national environmental protection standards. This is also one of the reasons why this boiler is popular. What are the main technical features for SZL steam boilers?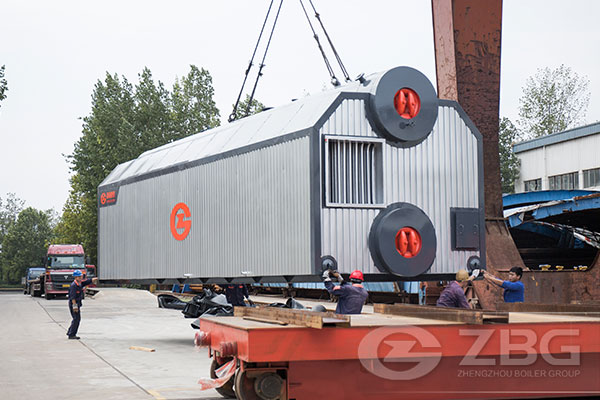 1. Enough output and high thermal efficiency.
2. High degree of assembly.
3. High degree of automation.
4. Meet environmental protection requirements.
5. The quality of the grate is reliable.
6. Save coal burning. Adapt to a wide range of coals.
7. Furnace arches are all built with 230-thick wedge-shaped refractory bricks to improve heat resistance and heat storage capacity.
8. The biggest feature of SZL boiler: an intermediate horizontal header and two rows of high temperature heating tube bundles are added between the furnace and the burnout chamber.
9. The heat preservation layer of the furnace wall adopts light and large heat preservation materials, and there is 20mm refractory concrete outside the refractory bricks, which increases the sealing, heat preservation, firmness and durability of the furnace wall.
Want to know more details about SZL steam boilers? Welcome to consult online customer service, or directly call +86 177 1999 3430, ZBG Boiler Group will serve you wholeheartedly!