15Ton CFB Steam Boiler Installation Project of Mongolia
2016-03-11 13:49:52
Since September 2015, the 15FKS project of Mongolia accessed to installation phase. Up to now, the preparation work before water pressure is almost finished; Engineer Shi of ZBG has successfully completed his guidance of the 15 Ton CFB Boiler installation and come back to China.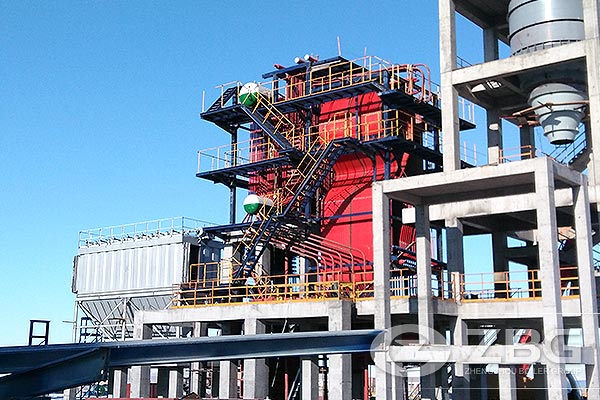 Enginner Shi in Mongolia CFB Boiler Installation Site
The CFB Boiler Project is cooperated by ZBG and Nanjing Kaisheng. The CFB steam boiler is one of the most important equipment in the cement plant power generation project. The other two sets of waste heat recovery boilers and the 15 ton CFB steam boiler manufactured by our company are together purposed to supply heat and electricity.
In order to effectively fulfill the technical contract, our Engineer Shi arrived at project site of Mongolia in the early installation stage, to guide local installation team and solve problems in the process. Through more than one month installation guidance and on-site coordination, the local installation company can perfectly implement the boiler installation work.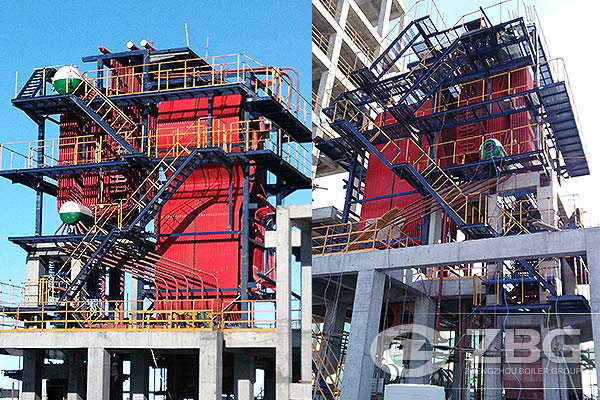 ZBG SHX series CFB boiler adopts several national patent technologies, its combustion chamber and spiral separator are composed of membrane water wall, spiral separator sets on the upside of combustion chamber, and the furnace left is the revertive device. Low temperature treatment is also adopted to reduce harmful pollutant NOx generation and to protect environment. It can burn anthracite, lean coal, bituminous coal, coal gangue, chain slag, and other low-grade fuel that other burning furnace can not burn.
Zhengzhou Boiler Co., Ltd. has established its perfect service from sale, installation to maintenance. If you have any need, we will help in solving and providing solution timely!
Get An Instant Quotation
For all inquiries, please fill in the form below (* are required) to send us a brief message, and we will get back to you as soon as possible.