15 Tons/hr Assembled Chain Grate Boiler
2021-05-17 15:48:27
15 Tons/hr assembled chain grate boiler is a double-drum vertical water tube boiler. It is mainly composed of upper and lower drums, convection tube bundles, water wall tubes, down comers and headers. The upper and lower drums are arranged vertically and burned. The equipment adopts a chain belt type chain grate, which is driven by a steeples speed change device.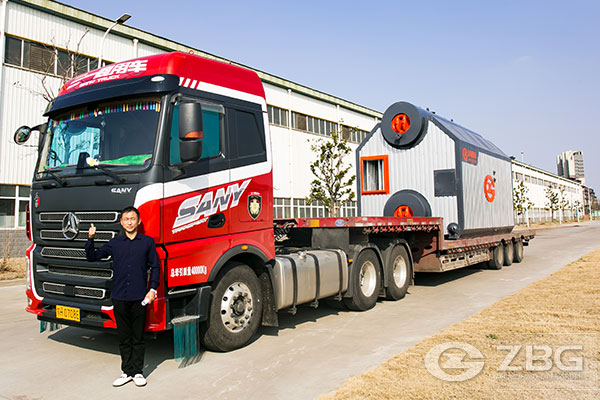 The main technical parameters of 15 Tons/hr assembled chain grate boiler:
Rated evaporation capacity: 15 tons/hour
Rated working pressure: 1.25MPa / 1.6MPa
Design fuel: coal (lean coal, lignite, briquette, bituminous coal, anthracite) and biomass (straw, rice husk, wood, sawdust, bagasse, palm hull, etc.)
Rated steam temperature: 194℃/ 204℃
Boiler thermal efficiency: 82%
Maximum shipping size: 9300 * 3310 * 3530
15 Ton/hr assembly chain grate boilers are widely used in textile, printing and dyeing, papermaking, chemical, food and other industries, so as to provide the required steam heat energy during the product processing process.
Want to know the price of 15 Tons/hr assembled chain grate boiler and other more detailed information? Welcome to consult online customer service, or directly call 0371-86678499, ZBG Boiler will serve you wholeheartedly!