Traveling Grate Type of Steam Boiler of 15 TPH
2016-04-20 20:54:36
ZG Group is an esteemed industrial boiler manufacturer, provides different boiler types and combustion system designed to best suite different clients application. Coal fired boiler is a very popular boiler type in the world.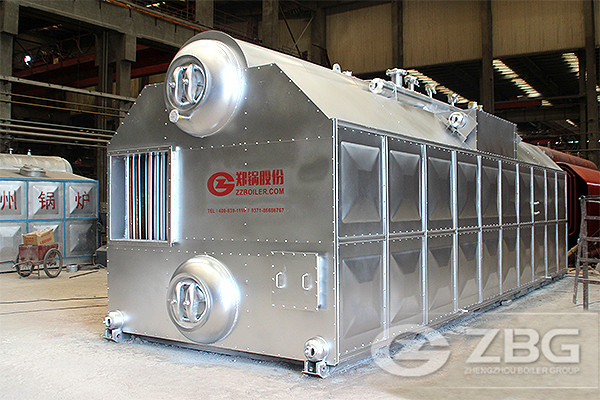 According to different fuels, we have anthracite coal fired boiler, coke coal fired boiler, lignite coal fired boiler, bituminous coal fired boiler; according to different application, we have coal fired steam boiler, coal fired hot water boiler, coal fired power plant, coal fired CFB boiler; according to different capacity, we have 2 ton / 3 ton / 4 ton / 6 ton/ 15 ton, 35 ton...410 ton coal fired boiler.
we carry out the project of coal fired 15 ton steam boiler in Vietnam. It adopts the downside "α" arch technology, the fuel combustibility is improved and it can be adjusted to many kinds of coals. Besides, the 15t coal fired boiler adopts the membrane water-cooling tubes wall structure to ensure the furnace seal and improve the thermal efficiency. Meanwhile, the innovated GEF slag removal technology and the economizer in the real of the coal fired boiler are equipped to achieve energy saving. Second wind feeding structure is applied to innovate the aerodynamic field. The heated particles of the fuel are threw to the front arch, which is propitious to the ignition of the fuel, at the same time, the fuel is kept in the furnace for a longer time, so that the utilization rate of the fuel is improved.
We are 70-year old coal fired chain grate boiler supplier and manufacturer. Advanced boiler technology, excellent quality , competitive price and overall after sale service and technical support. We are committed to providing better products with competitive price for our clients.
Get An Instant Quotation
For all inquiries, please fill in the form below (* are required) to send us a brief message, and we will get back to you as soon as possible.