Types of Boilers Used in Rice Mill
2018-05-03 11:13:56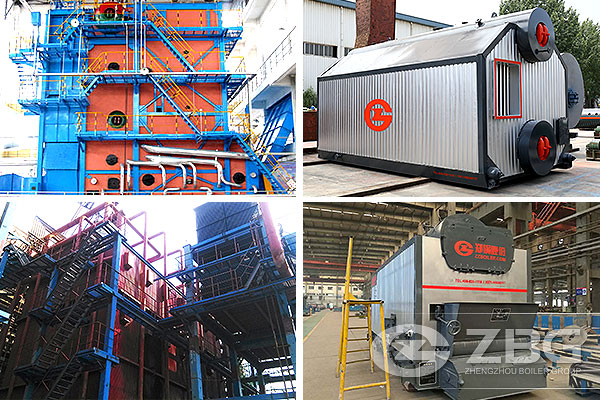 A lot of large and small scale rice mills benefitted from paddy husk fired boiler. Operations became profitable and sustainable. Moreover, conventional steam generating industries also gained from the fuel that was made available to them and it no longer remained a technology exclusively used by the rice mills. The paddy husk fired boiler also ensured a healthy working environment and air quality.
Rice husk is rich in cellulose, semi-cellulose and lignin. Rice husk does not have any production cost for a rice mill, because it seems to be a naturally occurring product in the rice milling process. If the rice husk should not be treated as a furnace fuel, it is a waste or trash for rice mill.Because combustion temperature can reach 800-1000℃, rice husk is a good furnace combustion material. The application of rice husk furnace in a rice mill has the following advantages, such as low production and transportation costs, high calorific value and ease to use; therefore, it is a very good bio-energy resource.
Therefore, the use of rice husk biomass boiler is the first choice in rice plant, and the rice husk boiler includes rice husk package boiler, rice husk circulating fluidized bed boiler, rice husk corner tube boiler and so on. According to different needs, different types of boilers are selected to provide steam or electricity for rice plants. Of course, in addition to the choice of rice husk boilers, other fuels can also be selected for boilers, such as fuel gas fired boilers, coal-fired boilers and so on.
From the structure and technology of the boiler, there are two general types of boilers: ''fire-tube'' and ''water-tube''. Boilers are classified as "high-pressure" or "low-pressure" and "steam boiler" or "hot water boiler." These are the most extensive divisions.
If you want to learn more about types of boilers used in rice mill or the selection of boiler, please feel free to contact us.
Get An Instant Quotation
For all inquiries, please fill in the form below (* are required) to send us a brief message, and we will get back to you as soon as possible.