Biomass Combined Heat And Power
2018-04-16 16:25:53
Combined heat and power (CHP) is a process that provides both heat and power on site in one single, highly efficient process. CHP generates electricity and as a by-product of the generation process, heat is produced. This heat can be used on site while using the power generated. In contrast, our traditional coal and gas power stations can loose up to two thirds of the heat produced. By generating the heat and power on site, CHP systems can achieve in excess of 80% efficiency.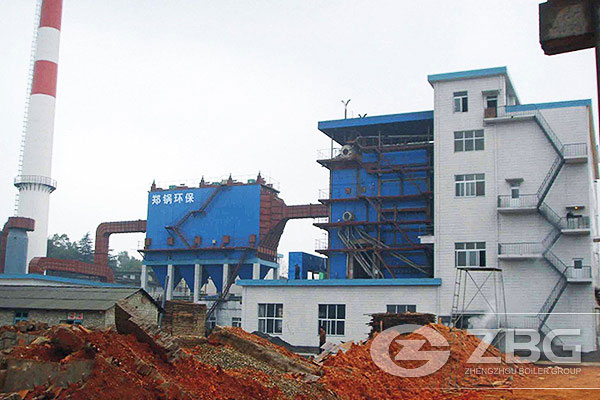 Biomass CHP system
Wood Biomass is fed into the system similar to a normal biomass boiler. Instead of feeding it Oxygen to burn the fuel, it is heated in an environment that has no oxygen present. At around 700 degrees Celsius, all the gases from the wood are extracted and instead of being burnt, run through cooling coils and filters that produce a synthesis gas or Syngas. The gas is then fed to an engine that runs on the gas. Connected to the engine is a generator to provide electricity and the heat produced by the engine, instead of going to a radiator, can be fed into a heating system. By using biomass, a carbon neutral fuel to power the CHP systems, substantial reductions in CO2 emissions can be achieved.
Biomass CHP advantages
The use of biomass is classed as being "Carbon Neutral" and therefore do not contribute to Global Warming. As trees grow, they absorb carbon dioxide from the atmosphere during photosynthesis. When the wood is subsequently burnt, that same amount of Carbon is released back into the atmosphere and thus there is no net increase in Carbon and no impact on the environment. Compare this with the burning of fossil fuels such as oil and gas where the Carbon has been locked away for millions of years until we burn it and release it. Biomass is also a renewable energy. Trees are specifically grown to produce biomass fuel in sustainable forests that are constantly replanted as trees are felled. The fuel can be grown in many parts of the world and thus we are not dependant on the traditional fossil fuel sources. Waste wood from sawmills and manufacturers which may otherwise end up as landfill can also be used for the production of wood pellets.
If you want to learn about biomass combined heat and power, please consult our online customer service or Email zbg@zzboiler.com.
Get An Instant Quotation
For all inquiries, please fill in the form below (* are required) to send us a brief message, and we will get back to you as soon as possible.