Types of 5 Ton Coal Boilers
2016-10-11 14:22:29
ZBG provides its clients with the support and expertise necessary to design, fabricate and install complete coal fired boiler systems. With regards to a 5 ton coal fired boiler, we have chain grate type and circulating fluidized type boilers.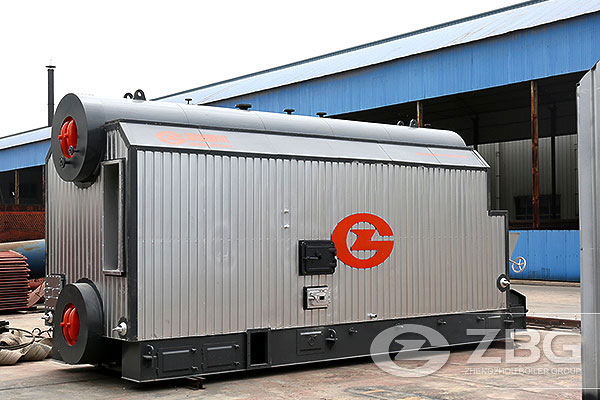 5 ton chain grate coal fired boiler
The boiler body comprises of shell, smoke box, water wall tube, and lower header on both sides. The tube plate adopts all-welded structure. The chain grate adopts light thickening style. The electric control brings about the step-less speed regulating of grate; the warning shall be given when its working parameter is out of the predesigned one. A 5 ton coal fired boilers can be applied in various industries.
5 ton circulating fluidized bed boiler
ZBG is a market leaders in CFB technology, supplying CFB boilers with a large range of capacities for independent power production, combined heat and power production, and industrial applications. Frankly speaking, a circulating fluidized type coal boiler has higher combustion efficiency and lower requirement of coal fuels than a chain grate type coal boiler.
If you are interested in our products, please feel free to contact us. Remember to leave us your requirement like fuel, capacity, your application, country, and contact methods like your e-mail, telephone, so that we can find you and help you in time!
Get An Instant Quotation
For all inquiries, please fill in the form below (* are required) to send us a brief message, and we will get back to you as soon as possible.