DZL4-1.25 Packaged Coal Fired Boiler Supplier
2016-04-25 17:13:14
DZL4-1.25-M stands for single-drum 4 ton coal fired chain grate boiler with rated pressure of 1.25MPa. DZL series is a typical packaged boiler, usually 2 ton-10 ton pre-assembled at the factory then shipped to project site, easy to transport and low installation cycle. ZBG Group is a trustful coal fired boiler supplier China.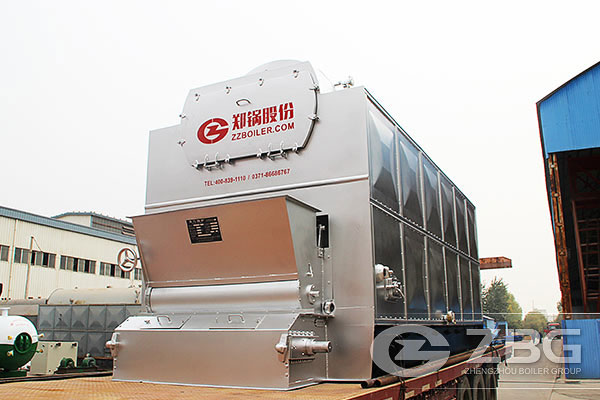 Packaged chain grate coal fired boiler structure
DZL Series Packaged Traveling Grate Boiler structures of the arches adopt the latest research product, second prize of advance awarded by Xi'an Jiaotong University. The back arch is low and long and the part near the exit is inverse inclined type, while the front arch is 45°inclined type, they together form a downside "a" flame structure, which makes the lean coal combustion easier and it can adjust itself to a wide range of coal types.
4 ton packaged coal fired boiler supplier
We are coal fired boiler manufacturer and supplier, 2 ton, 4 ton, 6 ton, 10 ton, 20 ton, 25 ton, 100 ton, 280 ton, 410 ton coal firing boiler can be tailored designed for clients as their specific requirement. Free to contact us and know more about coal fired boiler types and prices.
Get An Instant Quotation
For all inquiries, please fill in the form below (* are required) to send us a brief message, and we will get back to you as soon as possible.