Suppliers of Coal Fired Boilers South Africa
2016-10-19 16:42:46
Around 77% of South Africa's energy needs are directly derived from coal and 92% of coal consumed on the African continent is mined in South Africa. Coal fuel for boiler in South Africa is manly used in central heating and steam supply. We can supply coal steam boiler and coal hot water boiler to meet the requirement of industries like mining, sugar mill, power station, construction, etc in South Africa.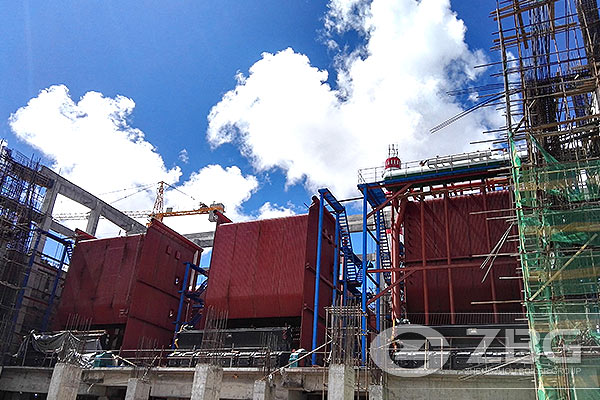 3 sets of 80 corner tube coal fired boiler
South Africa ranks top 10 producers of coal in the world. The country, with a population of 53 million, is one of the leading coal export nations. Our DHL series corner tube chain grate coal boiler is the most popular type in oversea market, some are exported to Korea, Mexico, Columbia, Kazakhstan, Costa Rica, etc. It adopts GEF program's technology. Based on the domestic and foreign technical research, according to the technical development characteristics and market demand of chain grate, we carried out independent innovative design so as to produce the high-capacity energy-saving chain grate boilers with advantages of reliable water cycling, efficient burning and low pollution. Such series boilers can burn not only coal, but also shaped biomass pellets or bulk materials.
Expect the coal fired boiler, we also supply gas or oil fired boiler, waste heat boiler, biomass fired boiler. Strong R&D capability has boosted the enterprise into a rapid development stage. Currently, the company's products are not only widespread across the country, but also exported to more than thirty countries and regions, such as the United States, Russia, South Korea, Costa Rica, Vietnam, Indonesia, Sri Lanka, etc., and the international market shares are increasing year by year.
Get An Instant Quotation
For all inquiries, please fill in the form below (* are required) to send us a brief message, and we will get back to you as soon as possible.