Sugar Plant 60 Ton Hr High Pressure Water Tube Boilers Specifications
2016-04-20 17:14:34
Sugar plants need high pressure boilers to supply heat and power. A sugar plant in Vietnam purchased one set of ZG-60/5.29-M coal fired CFB water tube boiler from our company. The CFB water tube boiler is high efficiency and energy saving.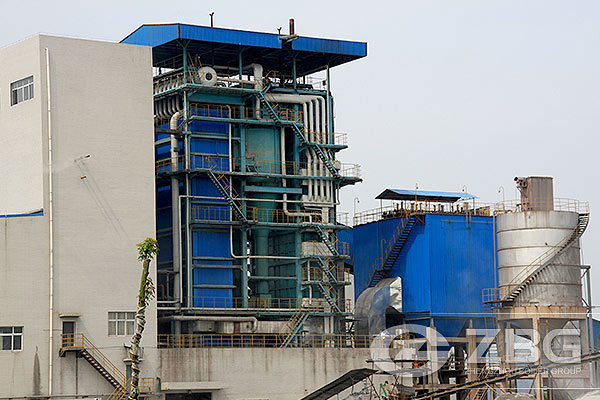 Specification of 60 ton/hr CFB coal fired boiler in sugar plant
⑴rated steam output: 60t/h
⑵rated steam pressure: 5.29MPa
⑶rated steam temperature: 485℃
⑷drum pressure: 5.94MPa
⑸feed water temperature: 104℃
⑹exhaust gas temperature: 137℃
⑺boiler designed efficiency: 88.37%
Fuel specification:
Lignite is preferred in this boiler, the specification of it as below:
Var=44.96%
Qnet.v.ar=13105KJ/kg
Car=39.2%
Har=1.47%
Oar=8.16%
Nar=0.42%
Sar=0.2%
War=21.7%
Aar=28.85%
ZG Group is a leading water tube boiler manufacturer with 70 years history. Our water tube boilers can burn biomass, coal, gas, oil, and waste heat from 1 ton -410 ton. The water tube boilers can used in sugar plant, textile industry, paper making, chemical industry, iron and steel industry, and other industries.
Get An Instant Quotation
For all inquiries, please fill in the form below (* are required) to send us a brief message, and we will get back to you as soon as possible.