Selection of 50 Ton Gas Steam Boiler
2018-05-15 16:13:20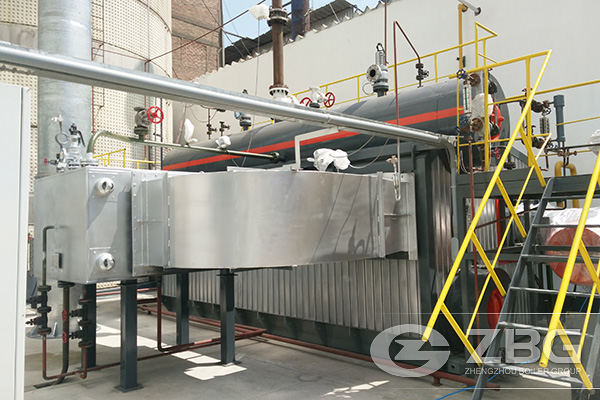 A few days ago, a customer consulted us for the price and selection of 50 tons gas fired steam boilers. How to select 50 ton gas fired steam boilers?
If the 50 ton gas fired steam boiler is used in production for steam, the optional type is SZS series gas boiler. Usually we know the double drums and D-shape layout boilers are 20 tons or smaller tonnage products, but in fact, this kind of product, due to the performance advantages, can be designed and manufactured 90 tons rated evaporation, safe and stable, high thermal efficiency. If it is not because of the high cost of fuel for gas boilers, we will recommend this type of steam boilers when customers need large capacity boilers for steam supply. In general, a 50 ton steam boiler can be used in chemical plant, paper mill,steel plant, etc.
Technical parameters of 50 ton gas superheated steam boiler:
Model:SZS50-3.82/450-Q
Rated evaporation capacity:50t/h
Rated steam pressure: 3.82MPa
Rated steam temperature:450 ℃
Water temperature:104 ℃
Thermal efficiency:more than 93%
Exhaust temperature:121 ℃
Parameters are for reference only, customers can customize product with specific parameters.
If you want to know more about the specifications of 50 ton gas fired steam boiler, welcome to consult our online customer service or Email zbg@zzboiler.com.
Get An Instant Quotation
For all inquiries, please fill in the form below (* are required) to send us a brief message, and we will get back to you as soon as possible.