8 Ton Gas Steam Boiler Gas Consumption
2018-04-20 13:17:46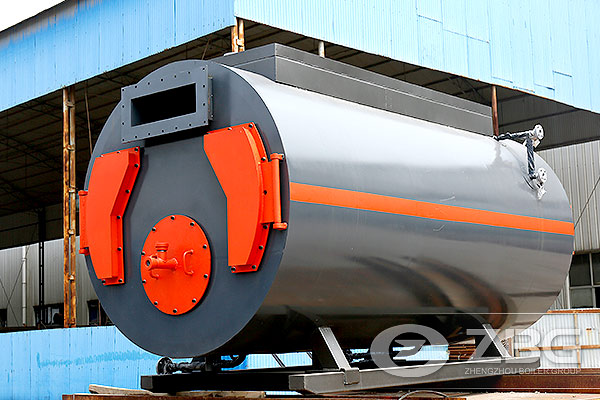 The 8 tons gas and steam boiler can be selected as follows: WNS gas fired boiler and SZS gas fired boiler. Gas consumption of gas fired boiler is directly related to operation cost, and how much it costs is absolutely important for customers to pay attention to.
Gas consumption of natural gas boiler = boiler power * time / combustion calorific value / boiler efficiency. According to the calorific value of natural gas: 35.53MJ/Nm³,boiler efficiency 92%, the gas consumption of 8 ton gas fired boiler is =5.6MW*3600s/35.53MJ/Nm³/92%=616Nm³.
It can be seen from the formula that the gas consumption of a 8 ton gas boiler is mainly determined by the boiler efficiency and the fuel calorific value, which is also related to the boiler structure.
The more reasonable structure layout can make the boiler combustion heat efficiency higher. ZBG WNS series boiler adopts quick assembly structure, convenient installation and transportation, and saves the occupied area of boiler house. The SZS boiler adopts the internationally popular D layout, full wet back structure and large volume design of the combustion chamber to make the combustion more full. The boiler adopts air tight inner guard plate with totally enclosed welded structure, which has good sealing performance, little smoke loss and high thermal efficiency.
About 8 tons gas steam boiler gas consumption, welcome to consult our engineers online. We will consider all of your production requirements, factory environment, local policy and so on, and recommend the most suitable equipment for you.
Get An Instant Quotation
For all inquiries, please fill in the form below (* are required) to send us a brief message, and we will get back to you as soon as possible.