10 Ton Gas Boiler Heating Area and Cost
2018-07-25 16:18:12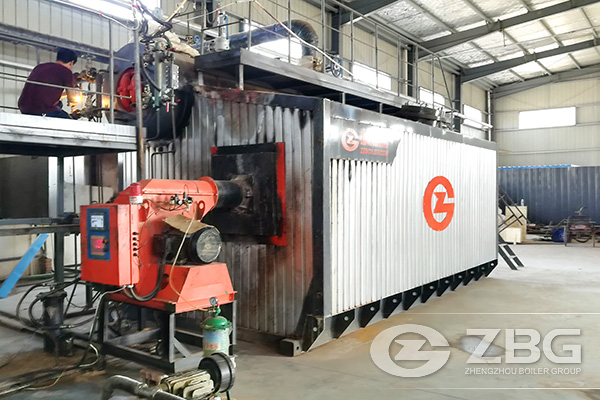 According to the theory that the 1 ton boiler of ZBG can be heated by 10 thousand square meters, the maximum heating area of the 10T gas boiler can reach 100 thousand square meters, but this is the ideal value. At present, there are almost few heating buildings with zero heat loss. That is to say, if there is heat loss in the heating building, such as building height, building material, regional climate and other factors, the heating area of the 10 ton boiler will be relatively reduced, and it may be only 7000-8000㎡ for each ton of hot water boiler. Therefore, the specific heating area depends on the actual heating building.
As for the heating cost of 10 ton gas hot water boiler, we usually need to know that the gas consumption of 10 tons gas boiler is multiplied by the local gas price, and can get 90% of the operating cost of a 10 ton boiler. The rest is the superposition value of the maintenance cost, the artificial cost, the electricity bill and the water charge.
10t gas fired heating boilers produced by ZBG have more available fuel, among which the customers who purchase 10T natural gas boilers account for the majority, because the application of natural gas is more convenient. In addition, this boiler is a dual purpose oil and gas boiler. If the customer wants to apply a variety of fuels in the long term, it can be equipped with a dual-purpose burner, which will facilitate the conversion of fuel.
If you have further doubts about the area of 10 ton gas boiler and the calculation of the heating cost, welcome to consult our engineer directly online.
Get An Instant Quotation
For all inquiries, please fill in the form below (* are required) to send us a brief message, and we will get back to you as soon as possible.