Low-cost High-quality 6-ton Oil & Gas Fired Steam Boiler
2021-09-09 08:25:56
Question:
Dear, Sir/Madam
We wish you a nice day
Firstly, please allow us to introduce ourselves as Yemeni company in field of general trade and import under the name of "YEMEN AL-SHAMEL TRADING IMPORT AND EXPORT CO."
We are currently working on establishing for a factory a complete to making infant cereal-based products at a rate of 1400 kg per hr. So, we need a steam boiler with 6 ton /hr. capacity. If your company is interested in our order. Please, we would like from you the patience and spirit of cooperation, assistance in our inquiries, provide us with information and responses:
Need a favorable price, competitive and the destination will be to Yemen.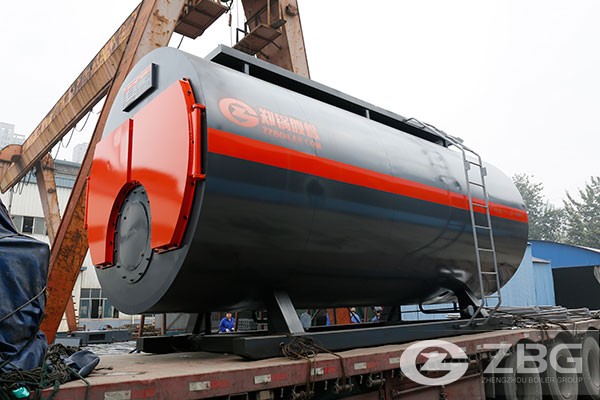 Low-cost High-quality 6-ton Oil & Gas Fired Steam Boiler
How much space is needed for a boiler plus auxiliary device?
How much total energy is required and what are the energy options used? e.g.
Diesel、Gas. If you have a proposal or solution for a steam boiler consumes less diesel or gas quantities and saves us costs will be better.
If you have more details about electricity boiler let us know, how much energy consumes, which one is better for us to saves us costs? gas or diesel.
Qualification files (DQ, OQ, IQ).
PLC controller and touch screens, If possible.
Safety designed
Easy of cleaning
What are the spare parts consumed for the machine and which must change constantly and how much are their prices almost annually? If possible.
How long is the manufacturing period, how long will installation period take at the destination and how will be the payment method?
Have you sold similar boiler to Yemen?
How many containers are required for shipping?
Please, send us catalogs, videos and all the details about that.
Required
ZBG Engineer Li Answered:
I am very pleased to receive your letter. We can provide 6 tons of oil and gas steam boilers. Our business manager will contact you for a quote, and he will answer any questions you have.
6 ton gas steam boiler model parameters
Boiler model: WNS type gas boiler
Rated evaporation capacity: 6t/h
Rated steam pressure: 1.6MPa
Rated steam temperature: 204℃
Boiler feed water temperature: 20℃
Boiler design thermal efficiency: ≥95%
Combustion method: slightly positive pressure chamber combustion
Fuel used: natural gas/light diesel/city gas/coke oven gas/methanol
Fuel consumption of 6-ton boiler: natural gas 515N³/h; light diesel 396kg/h; city gas 1006N³/h; coke oven gas 924N³/h; methanol: 777kg/h
Natural gas supply pressure: 1000-3000mmH2O
Total power of 6-ton boiler equipment: natural gas 26KW; light oil 29KW
6 tons boiler size and weight
Maximum shipping weight: 15.5t
Maximum transport size: 5300*2380*2694mm
Maximum size: 8800*3300*3700mm