High Efficiency Condensing Boiler Price
2018-08-17 11:18:08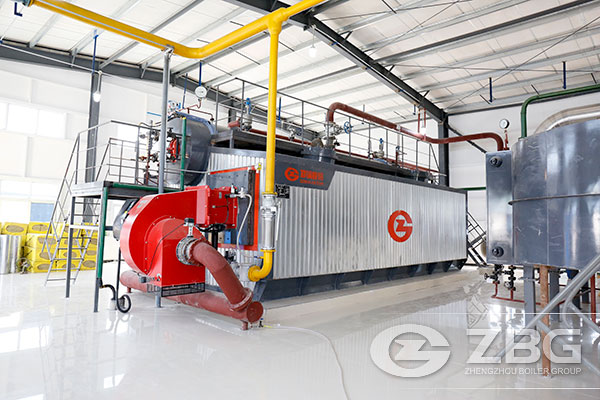 In conventional heating systems (gas boilers, for example), the heated gases pass through the boiler's heat exchange surface, transferring the generated energy to the heat distribution system. Afterwards, the combustion gases are released into the atmosphere through the boiler's flue. Thus, a certain amount of heat is lost because, together with the gases, a considerable amount of steam that forms during the burning process is being pushed out. Due to this, the released steam carries an untapped amount of evaporation energy.
Condensing boilers are boilers fueled by gas or oil. They achieve high efficiency by condensing water vapour in the exhaust gases and so recovering its latent heat of vaporisation, which would otherwise have been wasted. This condensed vapour leaves the system in liquid form, via a drain.
Condensation technology is a kind of high-tech boiler technology which is also a long-term sustainable development. Its emphasis is that it can greatly improve the efficiency of the boiler, and it is safe and stable. It will greatly improve the boiler performance. The condensing boilers produced by ZBG are mainly WNS oil & gas boiler and SZSseries oil & gas boiler, both of which are typical low nitrogen boilers. By using condensing gas technology, the fuel can be fully burned, thus achieving more than 95% boiler efficiency.
As for the price of highly efficient condensing boilers, this needs to be accounted for according to the specific information provided by customers. For example, boiler capacity is different, the price is different, the higher the capacity, the higher the price is, and the boiler system includes many auxiliary equipment, all of which affect the price of boilers.
If you want to buy high efficiency condensing boilers now or want to know more about the condensing boiler price or selection, you can contact our online customer service, we will give you the first reply.
Get An Instant Quotation
For all inquiries, please fill in the form below (* are required) to send us a brief message, and we will get back to you as soon as possible.