Supplier and Manufacturer of Coal Boilers For Power Generation
2016-06-07 17:52:43
Coal, the second source of primary energy (roughly 30%), is mostly used for power generation (over 40% of worldwide electricity is produced from coal). In addition, coal is used to produce virtually all non-recycled iron. Coal is abundant, affordable, easy to transport, store and use, plus free of geopolitical tensions; all these attributes made it very popular. On the other hand, the large coal boilers are the most carbon-intensive source of power generation, and this is a real issue, as CO2 emissions need to be dramatically and urgently reduced.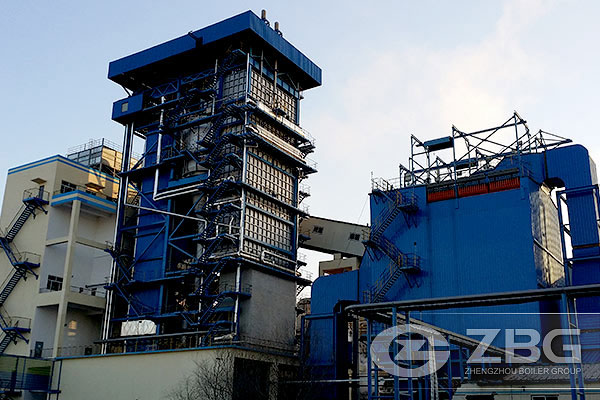 Coal fired boilers for power generation are used in captive power plants. And we have 30 ton, 35 ton, 45 ton, 50 ton, 75 ton and 110 ton CFB boilers running in paper mills providing steam or electricity. Coal fired CFB boilers have overwhelming advantages.
Clean and low emission: it adopts circulating fluidized bed combustion technology which recycling burning the fuel until the coal fuel is fully combusted. So it discharges less flue gas into air. Besides, the bed temperature is 800-900℃, and it is just the highest temperature section for desulfurization, where appropriate ratio of calcium sulfur and limestone particle size can reach a 80%--90% desulfurization efficiency, this largely releases SO2 pollution.
High thermal efficiency: this is the eminent advantage of CFBC boiler and the main reason why enterprises choose this kind of boiler. Due to the dramatic quality and heat exchange, the coal particles continuously hit the boiler wall and generate heat, meanwhile the fuels are cycled combustion in the furnace until it is fully burnt, thus the combustion efficiency and thermal efficiency of CFB power plant boiler are fairly high, saving fuel cost.
High fuel flexibility: circulating fluidized bed boiler can not only burn bituminous coal, lignite, anthracite coal and other flammable coal, also it is combustible with low grade coal fuel such as coal slag, meanwhile the burn bark, garbage and other biomass fuels can be burnt in the boiler. Coal fired CFB boilers sometimes mix burning with biomass fuels, for example, our 110 ton CFB boiler in India paper plant burns coal and rice husk together.