Coal Fire 3t Steam Boiler
2016-08-22 16:53:34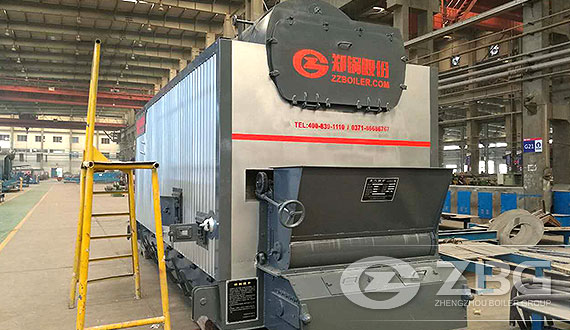 ZBG is a preeminent boiler manufacturer, supplier and exporter in China, with Class A Boiler Manufacture and Design License. All ZBG's coal fired boilers can be fabricated as ASME , CE, AS, GB, GOST certifications and we are glad to provide types of coal fired boilers based on customers' requirements and welcome to consult and get the coal fired boiler cost / price list.
Coal fired 3 ton steam boiler price
There are many people consulting the 3 ton coal fired boiler price, but it's not sure and it depends on your actual needs. The local fuel price, the required auxiliaries, different manufacturing standard (ASME, IBR, etc.). But we are happy to provide help, if you are sure to buy a new boiler, leave your detailed requirement, like the tons, steam temperature, pressure, application, project site, and your contact way, so that we can contact you and give you timely help!
3 ton steam boiler manufacturer
3 ton steam boilers are frequently installed in many industries, like the chemical industry, food processing, hotel, hospital, paper & pulp, textile mill, power plant, and some other application area. Zhengzhou Boiler Co., Ltd. is a professional boiler manufacturer with more than 70 years experience in the designing, manufacturing, marketing and installing all kinds of industrial boilers, like the coal boilers, gas boilers, oil boilers, biomass boilers, waste heat boilers, steam boilers, hot water boiler, power plant boilers, fire tube boilers, water tube boilers, horizontal boilers, etc. More information and price can contact us for quick response!