Circulating Fluidized Bed Combustion Boiler System
2017-10-20 16:50:04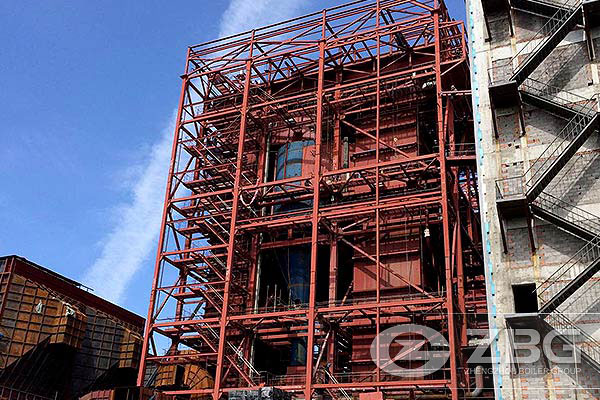 Circulating fluidized bed is a relatively new technology with the ability to achieve lower emission of pollutants. Circulating Fluidized Bed combustion has given boiler and power plant operators a greater flexibility in burning a wide range of coal and other fuels. A circulating fluidized bed (CFB) boiler features higher gas velocity (superficial flow velocity) in the furnace (combustor) compared with a bubbling fluidized bed (BFB) boiler. The boiler activates a mixture of particles and gas to improve combustion reaction. Moreover, the fluid sand and fuel issuing out of the furnace are collected in a cyclone and recirculated into the furnace again, thereby improving combustion efficiency.
In the fluidized bed combustion boiler system, the bed material's large heat capacity enables burning moist and difficult fuel mixed combustion of different fuel is also possible.
Applicable fuel: wood wastes (bark, chips, sawdust, etc.), coal, lignite, agriculture wastes (rice husks, orange peelings pulp, coffee spent, etc.), pellets (wood, paper, plastics), industrial wastes (fabrics, fibers, plastics) and so on.
ZBG circulating fluidized bed combustion boilers contain circulating fluidized bed power plant boiler, DHX series CFB boiler, SHX series boiler, external CFB boiler and internal CFB boiler, etc., production range of 10-410 tons.
Our skilled experts are always ready to create a solution together with you that is perfectly tailored to your specific requirements and processes. Any questions about circulating fluidized bed combustion boiler system, please feel free to consult our online customer service.
Get An Instant Quotation
For all inquiries, please fill in the form below (* are required) to send us a brief message, and we will get back to you as soon as possible.