Chinese CFB Boiler Manufacturers
2016-08-04 17:08:00
Most of the nations have realized the importance of clean practices for the production of energy. Many technologies have been developed to achieve that. One such technology which has gained importance in the fossil fuel based power industries is circulating fluidized bed technology. Many China boiler manufactures develop CFB boilers to realize higher combustion efficiency and lower pollutant emission.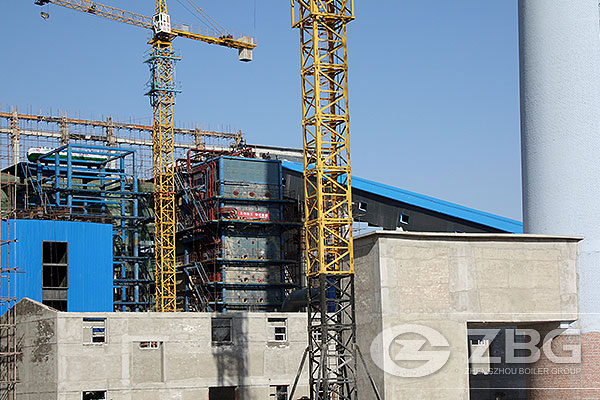 Circulating, high-velocity fluidized bed boilers employing fine limestone offer a number of potential advantages over the design approach incorporating a shallow bed of coarse stone, which has dominated efforts in this area to date. The advantages include higher efficiencies of combustion and sulfur capture, simpler coal feed system, lower NOx emission, and greater flexibility in load following operation. This paper discusses key operating and design parameters of the circulating bed boiler, the principles that underlie them, related technologies, and preliminary results from existing test facilities.
Fuel cost is the single most important operating cost in a circulating fluidized bed boiler. A well-designed CFB boiler can burn coal with a fairly high efficiency and within acceptable levels of gaseous emission. However, departure from ideal operating conditions, which often occurs in operating plants, throws the plant far off the designed performance. A good understanding of the combustion and pollutant generating processes in the boiler furnace can greatly avoid such costly upsets. Depending upon the circumstances the coal char could burn in one of three combustion regimes. Several performance predictive models are available for performance analysis of the furnace. Simplified equations and methods are provided for prediction of sulfur capture and nitric oxide control capability of a CFB furnace.
Get An Instant Quotation
For all inquiries, please fill in the form below (* are required) to send us a brief message, and we will get back to you as soon as possible.