Central Heating 24 Sets of 10 Gcal/h CFBC Boiler and 3 Sets of 5 Gcal/h CFBC Boiler
2021-12-16 08:54:36
I would like to get your proposal. Please check if you can provide the quotation for heating system below. If you can, I will send the detailed RFQ to you.
1. PROJECT : Heating System Improvement Project of 10 Mongolian Province Centers
2. Installation Location : 10 Mongolian Provinces
3. Major Equipment
1) Boiler
- CFBC Boiler : 10Gcal/h 24sets, 5Gcal/h 3sets ,Total 27sets
- STOKER Boiler : 1Gcal/h 10sets
2) Flue Gas Cleannng System : 27 sets(for 27-CFBC Boilers)
3) Distrbution Center : 88 locations (including container)
4) Emergency Generator : 10sets (for 10- Heating Plants)
5) fuel feeding system, demi. water system, chemical injection system etc
6) Quotation scope includes the installation but If you cannot provide the quotation for installation scope,
please provide the bill of material for the installtion
4. Fuel : Lignite
5. Auxiliary Fuel : Diesel Oil
6. Boiler Parameter for In/Out
- OUT : 120℃, 16bara(Hot Water)
- IN : 70℃, 6bara(Hot Water).
10Gcal/h 24sets and 5Gcal/h 3sets CFBC Boiler
10Gcal/h CFBC Boiler,cal/h means gigacalorie per hour.
10Gcal/h CFBC Boiler = 11630 kilowatt = 11630kw
5 Gcal/h CFBC Boiler = 5815 kw CFBC Boiler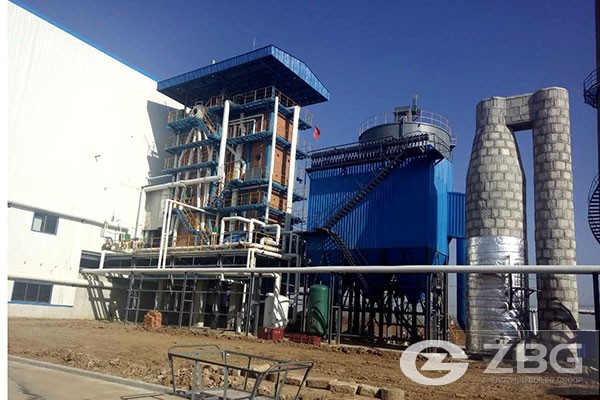 CFBC Boiler
ZBG 10t Circulating Fluidized Bed Boiler for Brewery
Model: Circulating fluidized bed Boiler
Capacity: 10 ton/hour
Application: Steam supply for brewery
The brewery, a subsidiary plant of a famous food group in China, purchased one set of 10 ton coal fired circulating fluidized bed steam boiler from our company in 1998 to meet its steam needs in the processing. ZG Boiler offered professional installation and operation guidance to help the boiler staffs operate the boiler safely.
Compared with chain grate boiler, the 10 ton circulating fluidized bed boiler had its superiority.
1.The CFB boiler has a strong adaptability to coal fuel, and it can burn the slag of chain grate boiler fully, even burn bad quality coal fuel, and save good quality coal.
2.It has a large coefficient of heat transfer, high thermal efficiency, and quick to rise temperature and pressure
3.It can realize slag comprehensive utilization
4.The boiler structure is compact, less machine work and easy to learn how to operate
5.The 10 ton CFB boiler for brewery uses less coal fuel than its original 10 ton chain grate boiler, and saves fuel and cost.