Requirement of Biomass Fired CFB Boiler/ Power Plant for the capacity of 30MW
2021-12-27 08:39:19
More than half of the world's CFB boilers, in both number and capacity, are in China. The principle manufacturers of large CFB boilers in China are Dongfang Boiler Works,ZhengZhou Boiler Works, Harbin Boiler Works, and Shanghai Boiler Works. Several Chinese CFB manufacturers benefitted by entering into early technology transfer agreements with Alstom.
Chinese firms have leveraged the imported technology with domestic CFB research and development (R&D) and operating and maintenance experience to develop a new generation of CFB boilers. Tsinghua University, intimately involved with the R&D and design of these new, domestically supplied and constructed CFB projects.
The largest single-unit CFB unit in the world is the 600-MW coal-fired Neijiang Baima Unit 5, completed in 2013 . This demonstration plant is China's first domestically designed 600-MW supercritical CFB unit. Unlike the KEPCO Samcheok Green Power Project, Unit 5 produces 600 MW using a single CFB boiler.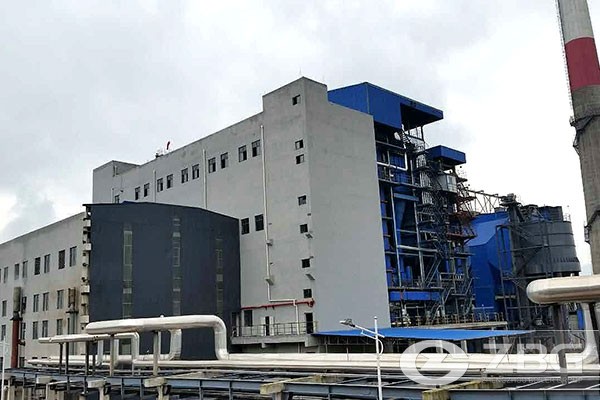 Recently received letters from customers, as follows:
Please note that we are in requirement of Biomass Fired CFB Boiler/ Power Plant for the capacity of 30MW. Kindly note that Biomass will be 30-50% and rest will be coal. Kindly review and if you require any additional information, please let us know. Your positive response in this regard will be highly appreciated.
The 30MW biomass fuel boiler mainly depends on the purpose of the boiler. If it is heating, a 30MW biomass boiler refers to a thermal power of 30mw. If it is power generation, a capacity of 30MW refers to the amount of electricity generated, and the boiler tonnage should be a 150-ton or 180-ton biomass steam boiler.
Model: CFB power plant boiler
Capacity: 150 ton per hour
Application: power plant, steam generation in chemical plant
ZG Boiler, the leading manufacturer of industrial boilers, provides Hebei Donguang Chemical Co., Ltd with a full range of pre-sale, sale, after-sales service. On March 21, 2015, the boiler body, auxiliary equipment and accessories of the 150 ton circulating fluidized bed power plant boiler were transported to the project site. Now the 150-ton CFB power plant boiler has been put into operation for several years, and customers have reported stable operation and sufficient output.