CFB Boilers Required for Generating Capacity of 12 MWH and 33 MWH
2021-10-28 08:59:30
We are UK based consulting group presently providing engineering for an eastern European client for biomass-based power plants. On behalf of our client we are seeking a reputed boiler supplier for following specification of the boilers. The purpose of this email is to get expression of interest from ZG boilers to initiate further talks. I will appreciate if the sales team or product manager can contact me as soon as possible.
Fluıdized-bed boiler specifications that is needed for 12 MWh electric power supply;
47- 49 ton/h steam
65 bar
455 C° steam temperature
Fluıdized-bed boiler specifications that is needed for 33 MWh electric power supply;
135 - 145 ton/h steam
65 - 90 bar
455 - 485 C ° vapor temperature.
Fuel details :
• Paper pellet
• Pellet which is provided from plastic garbage
• Pellet that is made from sewage sludge
• Park and garden wastes
• Chicken slaughter house mud (protein @94% rate ). 8000 Kcal/Kg when dryed
• Pellet that is made from RFD
• Those fuels will has minimum 15& humidity rate . Most of them is pellet
• Mixture in certain proportions will be used for homogeneous combustion.
• We can provide heat from boiler or flue for drying . ( Coojen plant ).
• Temperature of the boiler can rise up to 1100 C° because of chlorine, fluoride disposal.
• There will be enough sub-blower in the system.
• There will be primer and seconder air supply systems in the boiler.
• There have to be main parts like Condenser , Degasser , Dom and Re heat
• They can assume that there is enough fuel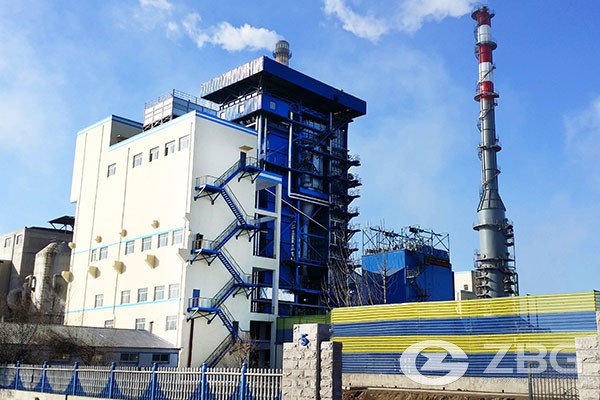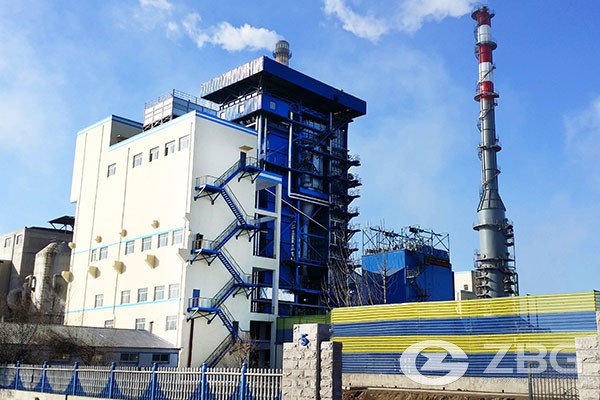 CFB Boilers
Mode: Coal power plant boiler
Capacity:150 tons
Application:Chemical comapny
The project of CFB boiler for power plant in Hebei, China is going to finish its installation programme. For this 150 ton circulating fluidized bed power plant boiler, breakthroughs have achieved at the Low NOx combustion optimization control technology. The high efficiency can total meet clients need in power and steam supply in the chemical plant.
150 ton CFB boiler specification
Rated steam capacity: 150 t/h
Rated steam pressure: 5.29 MPa
Rated steam temperature: 540 ℃
Feed water temperature: 215℃
Design fuel: bituminous coal
Technology in CFB power plant boiler
The boiler not only reaches breakthrough in Low NOx combustion, it adopts optimized primary air, secondary air arrangement to promote staged-air, so that it can strengthen the burnout in oxidation zone and the NOx combustion effect in reduction zone hypoxia segment, also it can suppress the temperature and temperature level to achieve efficient combustion with low nitrogen. We are committed to fully meeting customer demand for power and steam.
What are the reasons for choosing ZBG boiler plant?
1. It has a long history, starting in 1945, and currently has 78 years of boiler manufacturing history.
2. A-level qualification provides an extra layer of protection in terms of boiler product quality and after-sales service.
3. International authoritative qualification certification, ASME S (boiler) certification from the American Society of Mechanical Engineers.
4. Efficient and environmentally friendly, the key production base of the World Bank's GEF high-efficiency environmentally friendly boiler project.
5. Zhengguo Group's new plan to build an Industry 4.0 super smart factory has also been officially launched, with a total construction area of 360,000 square meters.